APACD Podcast: Roche Asia-Pacific Comms Head Shruti Bose
PRovoke Media13th December 2022
New APACD board member Shruti Bose joins the podcast to share her advice for building a sustainable career.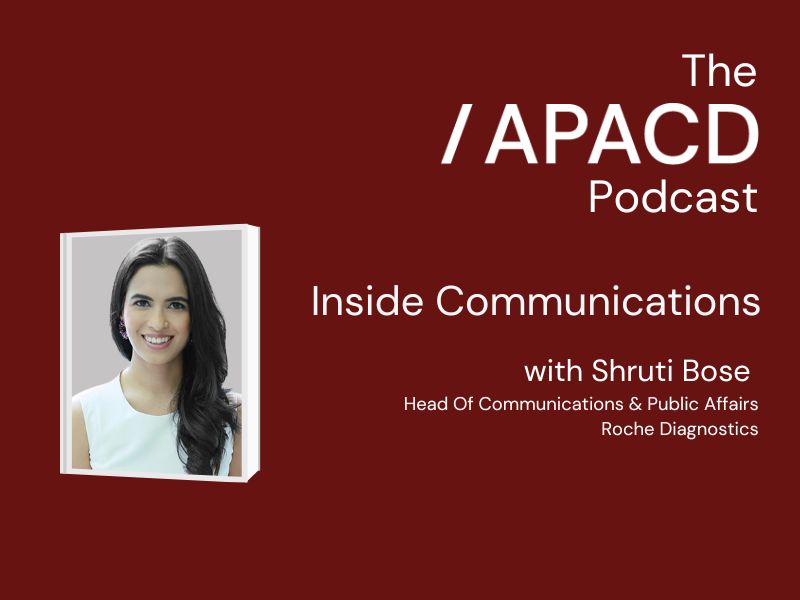 Roche Diagnostics Asia-Pacific communications and public affairs head Shruti Bose joins the APACD podcast to discuss the lessons she has learned through her career in healthcare PR. Bose explores the important moments during her journey across agency and in-house roles, and also discloses how she would advise her younger self. 
The APACD Podcast is produced by Markettiers.
Subscribe via: iTunes | Feed | Spotify