APACD & Local HK University Students Kick Off Program To Support NGOs' 2021 Communications Needs
APACD9th February 2021
Working virtually, groups of students and communications professionals team up in Hong Kong.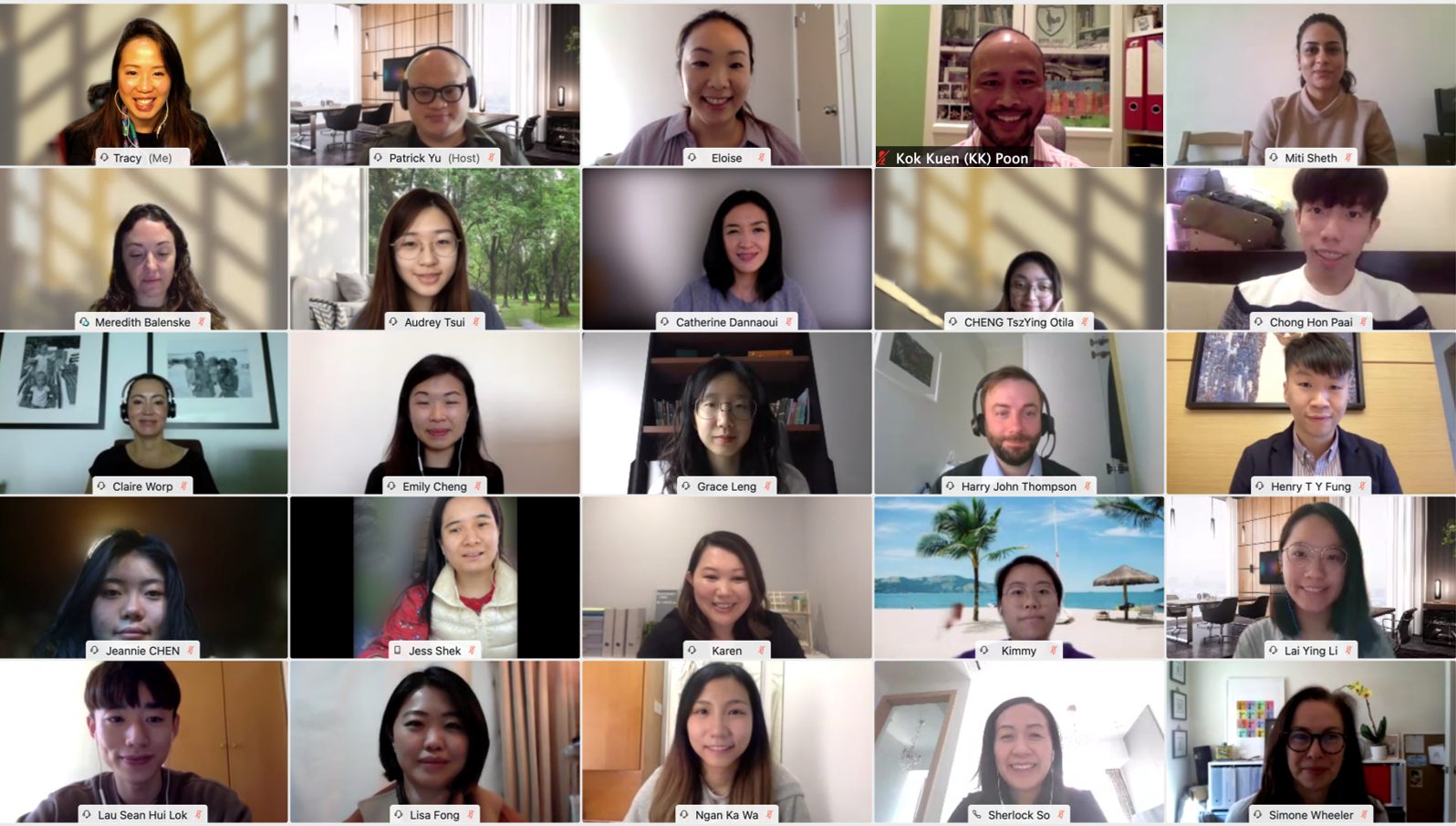 Last week, APACD Hong Kong launched the third round of its Sustainable Communications Programme (SCP), which connects local university students working on degrees in journalism, PR and advertising with seasoned and emerging communications professionals looking to support the next generation of communications professionals and establish their leadership credentials, with a common goal of making an impact on society.
This round, SCP has 13 students from Chinese University of Hong Kong and Hong Kong Baptist University, four mentee leads (emerging communicators) and four mentors (experienced communicators). The students, mentee leads, and mentors have been divided into two teams to work on strategic communications and marketing-related projects for the selected NGOs, which will culminate with a formal agency-style presentation at the end of April. The work product developed by the teams throughout the programme will also be utilized by the NGOs as part of their ongoing marketing and communications' initatives. During the last two programmes, the work by the students led to the creation of marketing assets including video content, social media, media profiling and brand campaigns.
"It was at a similar time last year (2020) that we launched the programme starting with our first round in Hong Kong. It's great to see it grow and thrive in such a short period of time – thanks to all our participants and partners for making it possible. In this round, we are really pleased to have past participants Liza Ding, Meredith Balenske, and Tracy Ho lead the programme with Miti Sheth and Eloise Chu returning to support the working group," said Karen Khaw, co-founder of SCP. Her SCP co-founder, Harry Thompson, followed up by saying, "SCP provides a unique experience for communications professionals and students in Hong Kong to work together. The new committee will do an excellent job building on the platform we have built with previous rounds of students and mentors."
Sharon Lam, Lecturer of the School of Journalism and Communication at The Chinese University of Hong Kong said, "SCP offers our students a professional experience that provides them with a window into their future careers as well as an understanding of how to work and manage client relationships." Dr. Michelle Huang, Practicum Advisor of the Department of Communication Studies at Hong Kong Baptist University went on to say, "before our students graduate, we want to provide them with opportunities like SCP which opens them up to a network of communications professionals in Hong Kong and gives them an opportunity to put the skills they learned at university to work in support of local NGOs."
Past NGOs that have participated in the programme include SENsational Consultancy, Children's Medical Foundation (CMF), Focus HK, Enrich and Pathways. This round, there are two new NGOs joining the programme:
Hands On Hong Kong whose mission is to empower everyone in Hong Kong to volunteer and offers opportunities on their website for their network to choose.
OneSky trains caregivers and communities to provide care and early education to help at-risk children. It hopes to create a better future for vulnerable children in Hong Kong while strengthening family ties, creating community connections and expanding the capacity of caregivers.
This round of the SCP will finish at the end of April with each of these teams coming together to provide sustainable communication solutions for their respective NGOs. The showcase can be attended by all APACD members, which will be conducted virtually or in-person depending on social distancing guidelines.
The fourth programme will launch in September 2021. If you are interested in joining us as a mentor (experienced communicator), mentee lead (emerging communicator) or a NGO in Hong Kong please email [email protected].
Due to the success of the programme in Hong Kong, APACD's local Singapore chapter has also launched the SCP and has plans to expand to other markets across Asia-Pacific in 2021 and beyond. The next round in Hong Kong is estimated to take place in September 2021. Please follow our LinkedIn page to stay updated.
This initiative is supported by APACD and PRovoke as media partner. To learn more about or volunteer (mentor or mentee-lead) for the next round of the Sustainable Communications Programme or to sign up as a member of the APACD, please click here or write to us at [email protected].