APACD Jobs Board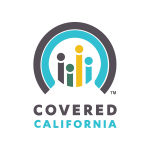 Covered California – Deputy Director, Communications & Media Relations
Are you a senior communications & media relations team leader with a passion to extend high quality health care to all Californians? The Deputy Director, Communications & Media Relations, is the key media and public relations advisor to the Executive Director and senior leadership team, manages Covered California's public relations agency and serves as the lead organizational spokesperson.  Reporting to the Director of Communications & External Affairs, the Deputy Director leads a team of 19 professionals to guide proactive media relations to general market and ethnic news outlets and channels; develop, maintain and optimize Covered California's owned media; produce high quality video and print materials, support senior leadership with executive writing; and create a monthly employee newsletter.
If you have at least 10 years of communications experience and 5 years of management responsibility of a team of professionals, and you understand how to blend traditional media relations with cutting edge video, social media, online and owned content, this opportunity may be a great match for you. More here.
The APACD Jobs Board is designed to help the region's industry professionals benefit from further career development opportunities.
APACD members can advertise open roles free of charge. Please contact us if you'd like to post a job ad, including a brief spec and either a link or email address for the relevant posting.
Non- members may contact us for pricing options if they wish to post their jobs too, and benefit from exposure to the region's top communications executives.
In conjunction with PRovoke, furthermore, APACD will allow freelancers and unemployed in-house communications professionals to post their details and connect with potential opportunities. If you would like to learn more and post your details, please contact us here.
Jobs will be featured on the APACD website, emailed to APACD's distribution list, shared on our social media channels and also cross-posted to PRovoke's Jobs Board.
The communications profession has never been more important to a company's purpose, culture and strategy. Become a member of APACD and help advance our profession across the Asia-Pacific region.
JOIN HERE