APACD Podcast: Iron Mountain's Nifraz Rifaz
PRovoke Media2nd February 2023
APACD Hong Kong chapter chair Nifraz Rifaz joins the podcast to share his career lessons.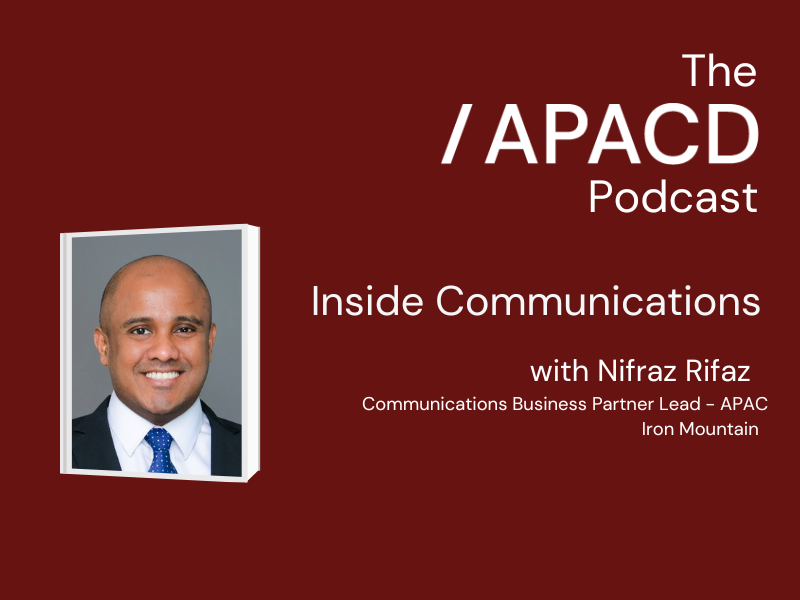 Iron Mountain's communications business partner lead Nifraz Rifaz joins the APACD podcast to discuss the lessons he has learned through his career. Rifaz explores why collaboration and listening are so important, and also discloses how he would advise his younger self. 
The APACD Podcast is produced by Markettiers.
Subscribe via: iTunes | Feed | Spotify