APACD Podcast: Linda Lee
PRovoke Media20th February 2023
APACD board member Linda Lee joins the podcast to share the lessons she has learned.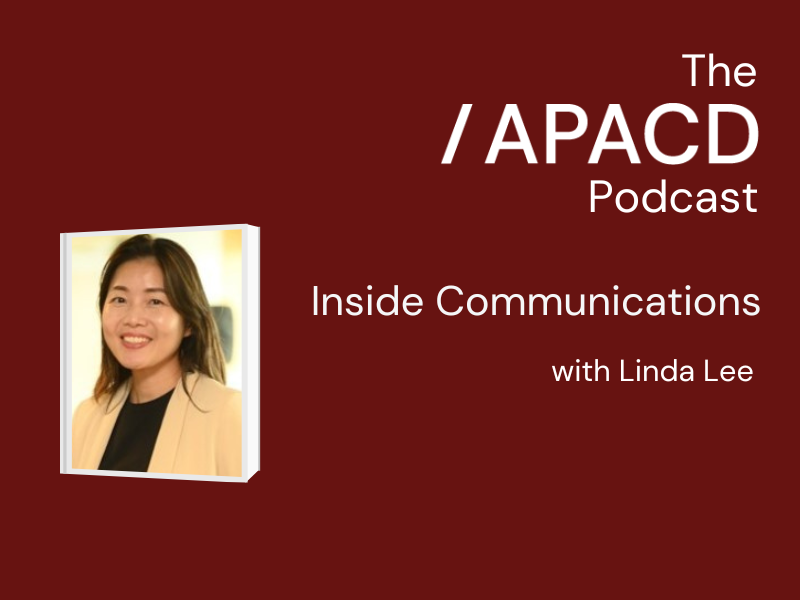 Linda Lee joins the APACD podcast to talk through the lessons she has learned from her communications work, which has included senior roles at LinkedIn and Docquity, along with agency-side experience. In conversation with Arun Sudhaman, Lee explains why advisors are so important to career-building, the importance of a "player mindset", and more. 
The APACD Podcast is produced by Markettiers.
Subscribe via: iTunes | Feed | Spotify