APACD Singapore SCP Champions Circular Economy Social Enterprises
APACD16th March 2021
The second cohort of APACD's Sustainable Communications Programme in Singapore intentionally focuses on sustainable businesses that support the circular economy.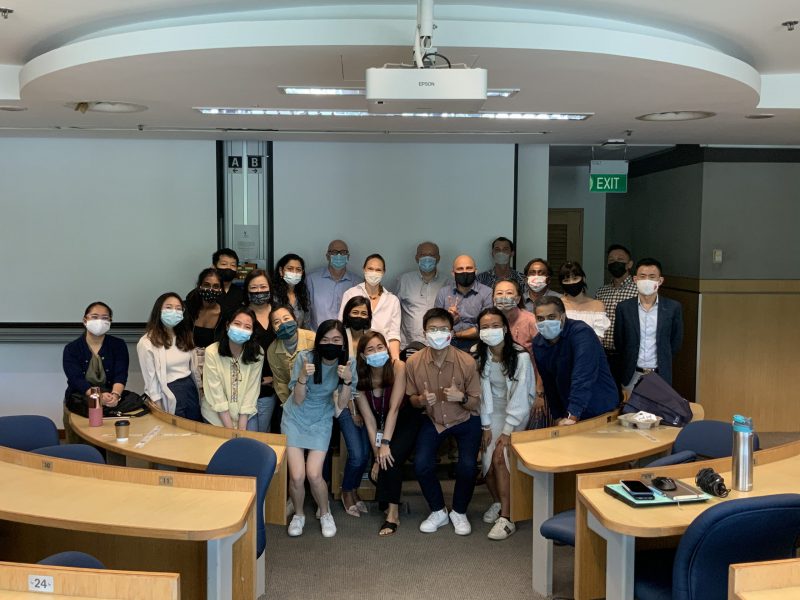 Progress is possible when we are intentional about supporting sustainable businesses. APACD's Singapore Chapter embraced this as its North Star, supporting social enterprises championing the circular economy. At a launch meeting held at the Singapore Management University's Lee Kong Chian School of Business last month, SMU's associate professor of communication management, Dr Mark Chong, and APACD Singapore co-chair Arnab Roy Choudhury along with other chapter members leading the programme welcomed our second cohort under the Sustainable Communications Programme (SCP), including the students, APACD mentors and Agency Leads. At the session, all participants were also introduced to the social enterprises as the 'clients' whose communication challenges they would work to identify and solve.
With sustainable impact as its goal, the SCP connects students majoring in communications with experienced practitioners looking to support the next generation of changemakers and communication leaders. In this round, the SCP had seven enthusiastic students from the Lee Kong Chian School of Business and the interest of several social enterprises, of which Safe Water Gardens and Handprint were selected for their unique social impact programmes and communication challenges.
Headquartered in Singapore and with clients worldwide, Handprint connects businesses with social impact projects from trusted NGOs around the world to make the world a climate positive through their technology, while Safe Water Gardens is on a mission to provide safe and affordable sanitation for homes in rural areas across Asia.
Similar to the first cohort, the students are divided into two teams and paired with two APACD mentors and two agency leads. Over a three-month period, these teams will work closely with our partner social enterprises to develop a creative brief and supporting communications programme that addresses the specific business needs of these enterprises.
Sheri Zuleika, Lok Shu Shen and Toh Jia Ze make up Team Safe Water Gardens. They are mentored by Anjali Patil (banking sector) and Deepthi Pathak (consulting sector) alongside Wachsman's Danny Phan and Melissa Esguerra to provide the rigours and planning prowess in managing client relationships while working on creative solutions.
Team Handprint, comprises of Eleanor Tan, Kiu Kar Ying, Phoebe Tan and Sree Muthusamy with Nell Villena (food safety sector) and Ong Hwee Suan (fintech sector) as APACD mentors, and Edelman's Charis Pek and Joshua Phua as agency partners, with Joshua continuing Edelman's founding role as an agency co-lead.
The successful completion of the first SCP cohort – which saw the SMU students executing projects for two social enterprises: A Good Space and Junior Achievement – helped us build on our collective experience and learnings to build an even more robust framework for subsequent cohorts.
Reflecting on this programme, Arnab Roy Choudhury said, "As communicators, we must do our bit to bridge the gap between managing expectations of ourselves and that of our stakeholders as well as the challenges of balancing purpose, process and personalities to progress and complete the objectives in a defined time-framework. All skills that make us eventually successful at our everyday jobs and lives."
"I am lucky to be part of a community of committed seasoned communicators at APACD who want to give back to their profession and the future changemakers at large by focusing on engaging our future leaders and changemakers early," he further commented.
This initiative is supported by APACD with PRovoke as the media partner. To learn more about or volunteer (mentor or agency lead) for the next round of the Sustainable Communications Programme, please write to info[at]apacd.com. To sign up as an APACD member, click here.