APACD Sustainable Comms Programme Launches In Singapore
APACD24th July 2020
APACD's Singapore Chapter is bringing together students, agency mentors and mentees to support communications for two Singapore social enterprises.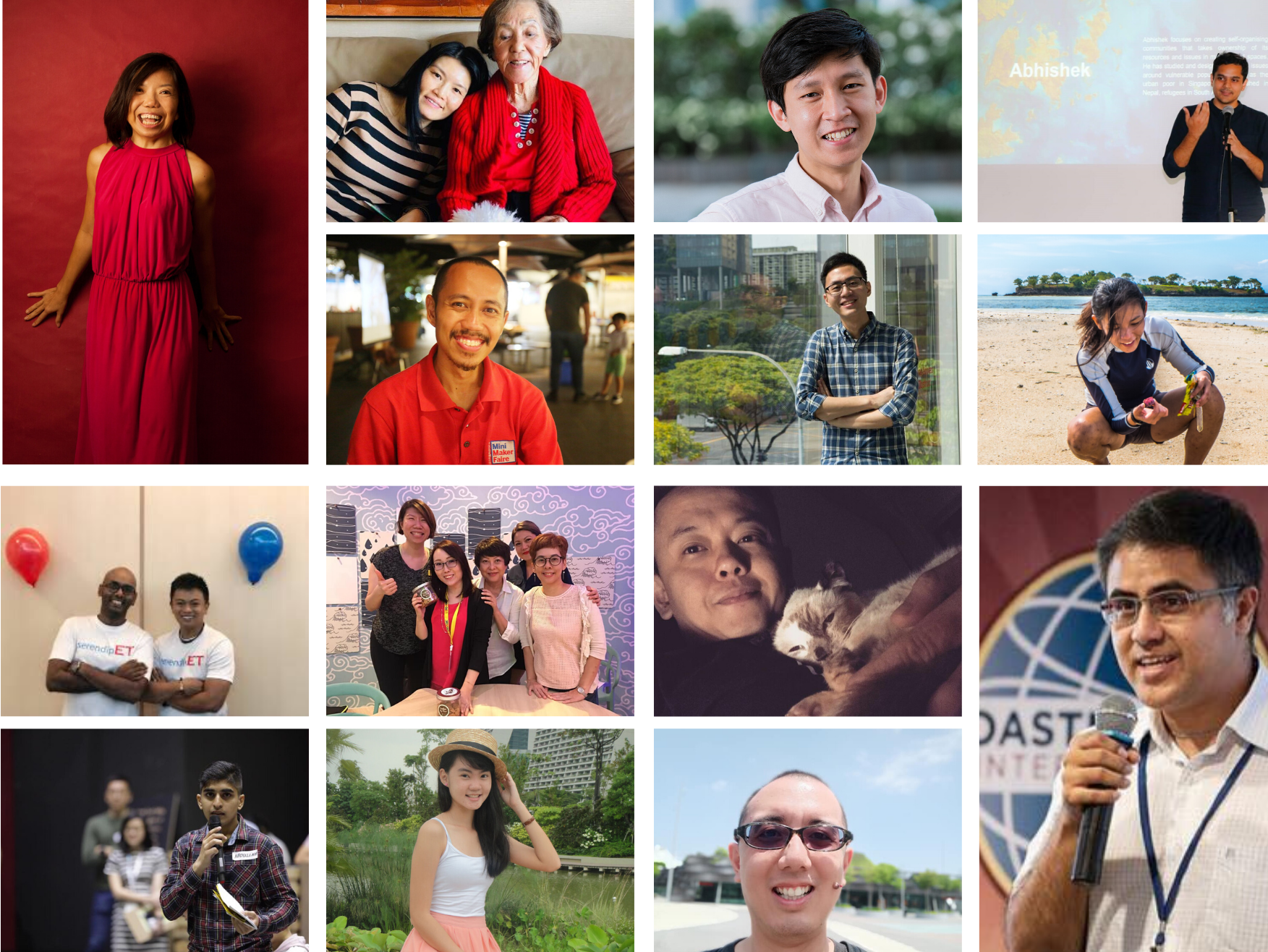 During the first week of July, APACD Singapore Chapter stewarded a virtual session to bring together a virtuous eco-system of volunteers with a mission. Building on the Sustainable Communications Programme (SCP) initiated by the project's pioneers in Hong Kong, the Singapore Chapter is thrilled to have the opportunity to build on the foundations established.
The Programme in Singapore brings four of our seasoned and senior in-house members representing diverse industries: Marla Arnall, (Consulting), Harikumar Rajasekharan (Banking), Michele Minjoot  (Financial) and Vanessa Wan (Energy), along with representatives from our two founding Singapore agency co-leads, Allison+Partners and Edelman, as agency mentors. These mentors will work with fourteen talented and raring-to-go undergraduates as mentees from Singapore Management University (SMU). Together, they will work to develop, design and deliver a communication programme each to support two very distinct social enterprise partners – A Good Space and Junior Achievement Singapore.
Christina Koh, APACD Board member and Singapore Chapter Co-Chair, elaborating on the objective of the Programme said, "We are extremely proud to be able to bring this programme to Singapore, particularly at a time when pro-bono support is an even bigger need for many social enterprises.  At APACD, we believe that in times of crisis, we are all in this together, even if physically apart.
The way we live, and work is at the cusp of dramatic change, and this is our small effort to give back with the skills we have, for those who need it most.  Purpose, intention and follow-through. If each of us can do our part, we can make a mark for a better new-normal, a better tomorrow."
At APACD Singapore, we pride ourselves as an association that works tirelessly alongside members and partners to seek the following effects from the Singapore launch:
Introduce young emerging communication leaders to real-world situations that require them to use their specific skills while allowing them to learn and contribute to a worthy cause in our community.
Effectively use the coalition of seasoned in-house communication members and agency partners to mentor emerging talents to nurture future leaders while giving back to the community in a meaningful way that we know best.
Provide best-in-class communications counsel and project manage the delivery process that shape outcomes that are practical, feasible and sustainable for our social enterprise partners.
With these in mind, the evening saw mentors along with our mentees briefly introduce themselves and state their motivations for being part of this Programme from APACD Singapore.
Professor Mark Chong, Associate Professor of Communication Management at SMU, commenting on the Programme said – "We believe students learn best when they have the opportunity to collaborate with industry and to apply theory to real world challenges.  APACD's SCP allows our students to do both, which is ideal for our students."
Finally, the focal point of the evening, our two social enterprises, shared their work, their challenges and their expectations from the Programme. Sajin Varghese, SteerCo Member for the SCP Singapore Chapter, led two moderated panels to allow participants to have a better understanding on the work required to further laser-focus their approach as the Programme takes off at the start of August, to coincide with the mentees' academic semester.
APACD Singapore Co-Chair, Arnab Roy Choudhury further added, "It's often easy to forget in the moment that we have the power to shape the future. Yet, it's also humbling to remember; no one does significant things alone. If we're going to defeat future pandemics, help our small businesses thrive and come out of Covid-19 stronger, then we're going to have to do it together.
As a collective community, we're extremely excited about the journey ahead, working towards an outcome that will benefit all participants in the Programme, for the long term."