Member Spotlight: Stephen Forshaw
APACD24th November 2020
Our latest member spotlight sees 10 questions fielded by Asia-Pacific communications veteran Stephen Forshaw.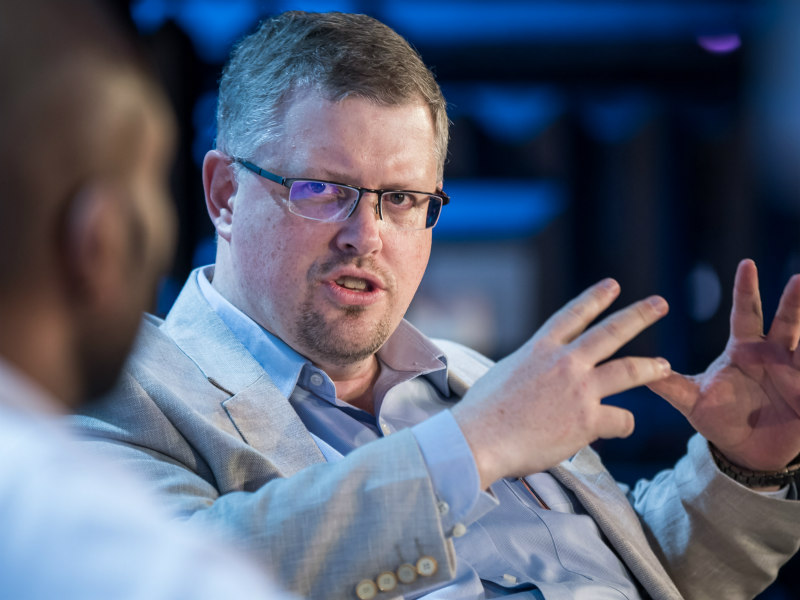 Our latest member spotlight sees 10 questions fielded by Stephen Forshaw, who is head of public affairs at Temasek, and based in Singapore. (All answers here are provided in a personal capacity.)
If you are an APACD member and you'd like to take part in this series, please let us know.
Stephen Forshaw – Head, Public Affairs, Temasek:
1. In no more than three sentences: tell us about your 2020 experience, and outline your predictions for 2021
2020 in three sentences – Hi, sorry I was on mute. Oops, sorry I thought I was on mute.  You might like to go on mute.
Seriously, the 2020 experience reminds us that our health, and that of our communities, is so important, so in 2021 and beyond: we have to become a lot more resilient and agile in how we work. The world changed this year, and it will continue to change at pace, so in 2021 and beyond, we must play a role to help people listen to science, not the noisy, partisan views we see on some networks. And for most of us in the business of communications, articulating a greater purpose than just making returns becomes more important.
2. Please share a moment from the past 12 months when you saw the direct impact of corporate communications on business performance
There have been many. Companies this year haven't faced the same challenges to come up with new, clever sales campaigns to improve numbers – for many, it's been somewhere between survival at one end, and positioning for recovery at the other. It's how companies have helped their customers ride through super-challenging times; and in some cases, how they've taken on the role of expert and adviser in the absence of a narrative from governments.
I hear from some the argument that companies shouldn't be in the business of policy advocacy, but where governments aren't, then who else should? We've seen more of that this year than ever before. Deep down, as customers, we want to know, "when I needed help or advice, who was there for me?" The companies which stepped up during hard times will be remembered for that. And it gives them credibility with which to have conversations about other important issues.
3. Has the pandemic elevated the importance of the corporate communications function?
Simply; yes. Articulating what we're all doing to help our communities in these times; how we are supporting our communities, customers and employees – is critical to reputation. Particularly where people have seen an absence in leadership from some governments, whether it is on combating the pandemic or other social issues, they are increasingly looking to companies to lead through these global crises. And none of this more so than the need to communicate to a company's own base – its employees.
Further, marketing dollars are harder to find as companies seek to trim costs, so people are learning – again – just how cost-effective communications can be in helping companies reach their stakeholders and customers with messages of reassurance and simply keeping channels of communication open.  Now is the time for communications professionals to show their organisations how distinctly different they are from the marketing teams.
4. In no more than two sentences, describe the opportunities and challenges facing corporate communicators today
I would summise these challenges around some key principles: defining the tone of an organisation to ensure it is fit for the times; being highly attuned to the changes in the external environment; being thoughtful about positioning the brand; connecting with stakeholders who look at the future with trepidation; preparing for the new post-Covid world and the changes it will bring to the business landscape and the wider economic make-up.
There are opportunities for communications leaders to help the organisation understand how the world changes as we move beyond Covid, and to help shape a company's new narrative for the times.
5. What has been your favourite campaign of the past year? (Not one you were involved in.)
I don't use the word 'campaign' to highlight good work of people in the public relations business, because often they aren't campaigns, but sometimes, responses to issues. And I don't call this one a favourite, because in delivering bad news, it's hard to call anything a favourite. So let me instead say I call out a piece of communications that resonated with me for its authenticity.
When AirBnB retrenched staff earlier this year, I thought the way the communications was handled was about as good as a firm can get in times of bad news. The message was delivered from the top, with real feeling, and commitments made to ease the transition of those affected. It wasn't templated; it clearly impacted the firm and the personal touch came through.
What matters most, though, is did you do what you said you were going to do? While I don't know in this case, as I only observed it from a distance, assuming they did, this sets a very high standard for other firms to follow in what will, no doubt, be more difficult times ahead.
In other words, what you say and how you say it are important, but what you do and how you do it need to align, or else the words are meaningless.
6. What is one thing the industry can to do to improve diversity?
Be comfortable being uncomfortable! Diversity is more than about race and gender; it's about diversity of thought. We must all be open to be challenged in our thinking. It is the case, in my experience, that this happens when you have a diverse group of people around you who are not shy to speak up, so you must create an environment where they can do that. Leadership groups must be representative of the broader community – not just in look, but in thought. If you surround yourself with people who think and behave like you do – even if that is exemplary and risk-averse – you miss an opportunity. And those people who think and behave differently miss the chance, not to change, but to change you.
7. Which media title can you not live without? 
It's always been The Economist. It remains so. But beyond the title, any title that has the conviction to report without fear or favour is critical. We may all be frustrated from time to time with particular news stories – their bent or their accuracy. However, journalism is a profession under distinct threat from changing business models, yet its role in holding power to account has never been more important.
I'm disturbed that media has become so partisan. This happens when people read or listen to their own echo chamber. Read things that challenge your thinking and make you question, not things that make you cheer.
8. Favorite book/movie/podcast that's not related to PR/marketing/business?
I'm a bit random on this sort of thing; I have my favourites from time to time – escapist fiction; autobiographies; movies and crime dramas on TV. I kinda found Scandinavian crime dramas and enjoy the plot twists, and then, there's the occasional random find of a gem on Netflix. However, one thing that comes through here is my absolute non-dependence on a single source of entertainment, which is exactly how I prefer my news flow.
9. How do you switch off?
I make it a point to get out and walk 7-8km a few times a week, and listen to music on Spotify. Unfortunately, I usually have to intersperse it with conference calls.
However, in all seriousness, I do have a real and long-standing concern about the fact that communications leaders can't and don't "switch off" – which is creating a silent mental health problem for our industry that needs to be discussed and addressed. I don't know the answer, but as professionals, I'd love to see us having a conversation about it.
10. If I wasn't working in marketing/communications, I would be…
I sit on the boards of two companies – a pet food business, and the company that operates Singapore's zoological institutions (there is absolutely no connection between the two!!). I am enjoying participating at the board level in discussions around reputation and strategy, as well as learning other areas that I'm not as familiar with. I have an interest to do more in this space; never underestimate how important the skillset of people in our profession dealing with reputation (and as one person said to me recently, "how to package things") is to the deliberations that boards are dealing with every week.
Or working with animals in a beautiful and remote location somewhere … or, with the benefit of conferencing, doing both!