Member Spotlight: Sylvia Evans, APACD Hong Kong Chapter Chair
APACD8th September 2020
APACD kicks off a new series spotlighting its members by asking 10 questions of Vistra global communications head Sylvia Evans, who leads our Hong Kong Chapter.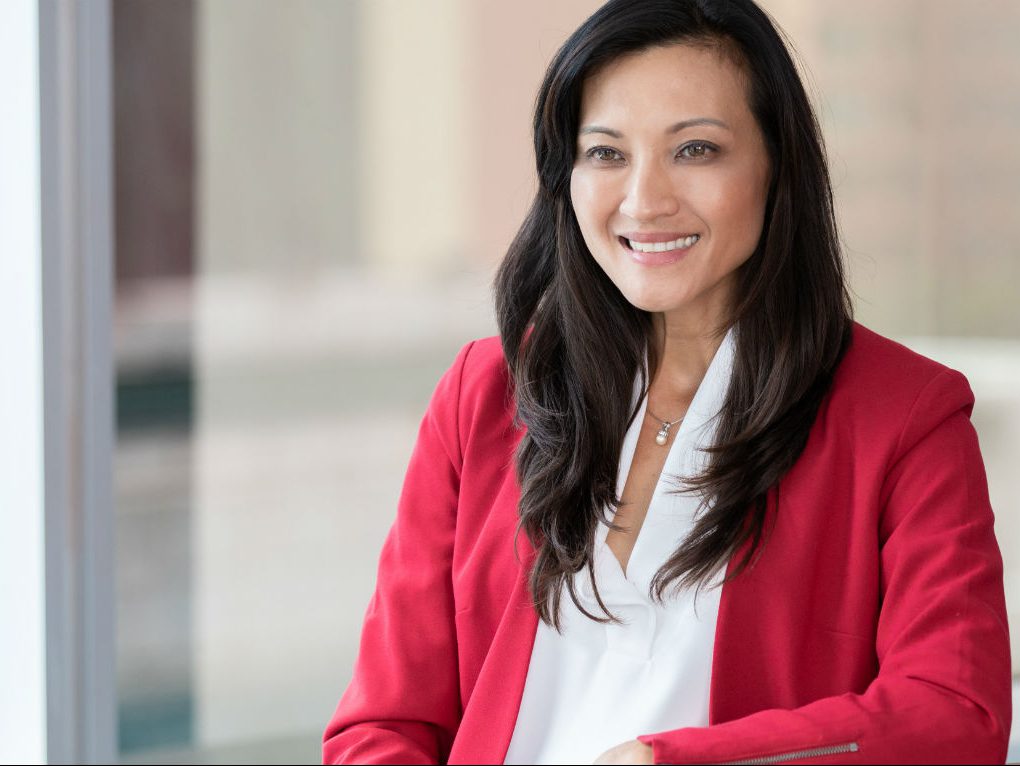 APACD kicks off a new series spotlighting its members by asking 10 questions of Sylvia Evans, who leads the Hong Kong Chapter and has been an APACD member since 2015.
If you are an APACD member and you'd like to take part in this series, please let us know.
Sylvia Evans, Global Head of Communications, Vistra & APACD Hong Kong Chapter Chair
1. In no more than three sentences: tell us about your 2020 experience, and outline your predictions for 2021.
2020 has been a year like no other, where I've had to exercise incredible flexibility, adaptability, and resilience in both the work and home environment. It's been a challenging year but also one in which I have learned a lot about myself and the broader local and global community. This year has taught me not to predict anything for the year to come! But my hope is for a smoother 2021 where we can take learnings from this year and continue to adapt to life in this new normal.
2. Please share a moment from the past 12 months when you saw the direct impact of corporate communications on business performance.
With our entire global workforce moving to remote working within a matter of weeks, regular communications that are aligned, timely, and authentic – both internally to our colleagues and externally to our clients – has been critical. As a result, we've managed to maintain close to business as usual and continue to provide excellent services to our clients with minimal disruption.
3. Has the pandemic elevated the importance of the corporate communications function?
Absolutely. During times of crisis when things are moving fast and changing daily, the need to communicate clearly and swiftly becomes very apparent. Good communicators help bring a sense of order and calm in the midst of uncertainty.
4. In no more than two sentences, describe the opportunities and challenges facing corporate communicators today.
Opportunity: To have a stronger strategic voice within the organisation in driving and managing change, particularly in an uncertain environment. Challenge: To distil even more complex and competing information into messages that are easily understood and accepted by your intended audience.
5. What has been your favourite campaign of the past year? (Not one you were involved in.)
Dove's Courage is Beautiful campaign
6. What is one thing the industry can do to improve diversity?
I think we can all embrace more diversity of background and experience and not always stick with what we think is the traditional "safer" choice.
7. Which media title can you not live without?
BBC World News app
8. Favorite book/movie/podcast that's not related to PR/marketing/business?
The Alchemist by Paulo Coehlo
9. How do you switch off?
I hit the trails to run and hike. Without being able to travel, one benefit has been all the new trails I've discovered in Hong Kong.
10. If I wasn't working in marketing/communications, I would be…
… a FBI agent (I think!) Ask me about it next time we see each other.