More Human Than Ever: New Rules of Communication Post Covid-19
Ruchika Mehta & Aman Dhall28th May 2020
There will be a profound change in the way businesses communicate with all their stakeholders—be it customers, employees, shareholders or policymakers.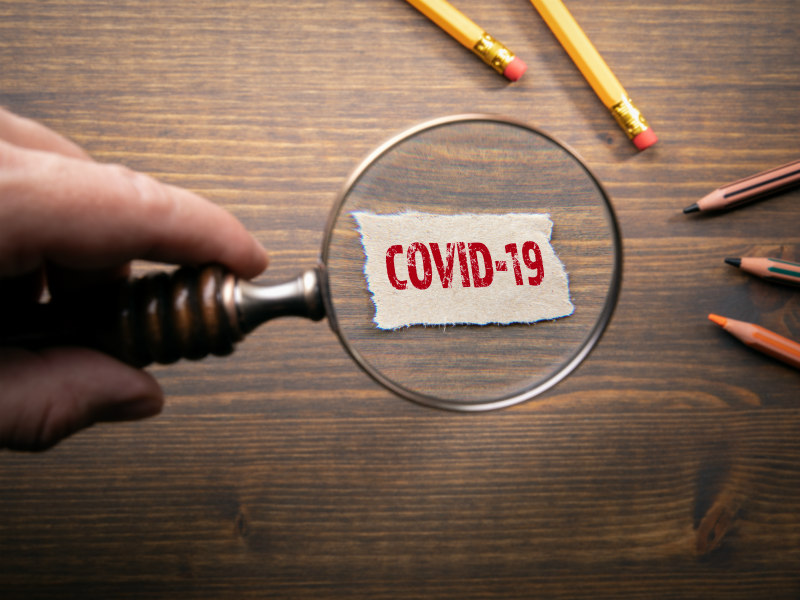 Covid-19 has drastically changed the way businesses are run. Consequently, there will be a profound change in the way businesses communicate with all their stakeholders—be it customers, employees, shareholders or policymakers—across channels. There is even recent historical precedent. The global financial crisis of 2008 forced companies to pare their reliance on traditional media and adopt innovative means of communicating with stakeholders that reinforced trust and confidence. The emergence of social media at around the same time made collaborating with independent influencers to corroborate compelling stories a vital tool of communication.
How will communication play out in post-Covid-19 world?
Some of the most influential communications leaders from the Asia-Pacific region including Singapore and Thailand, came together for a CommsChat session to share how conventional and digital-based communication initiatives have helped them mitigate the first wave of Covid-19 and will continue to do so. Here are some key takeaways:
Humanity-driven communication
Covid-19 is an unprecedented global crisis and humanity has a common experience of pain and suffering. Communication can clearly convert this crisis into an opportunity to enhance human connections.
Companies will have to move beyond polished platitudes and corporate speak, and business leaders will have to communicate with greater honesty, integrity and candour to forge a meaningful and long-lasting bond with their audience.
Charles Yap, VP, marketing and communication, ONYX Hospitality Group laid emphasis on the discipline of storytelling and urged brands and communication experts to stop plying reheated messages from an earlier era. He believes that only the most compelling messages that offer real inspiration would resonate, be remembered, and have any chance of resulting in brand recall, goodwill and sales conversion.
Authenticity and purpose must shine through any business communication post-Covid-19. "It will be critical for businesses to listen and communicate with their audiences with empathy. Staying in contact, communicating frequently with accurate and actionable information and doing what's right for customers or employees will take precedence," said Keith Morrison, Director, Marketing, Black & Veatch, an engineering, procurement, consulting and construction firm.
The role of PR firms: Up the game
As businesses dig deeper to re-design and re-contextualise their communication strategies, PR agencies will play a pivotal role in robust crisis communication. PR agencies may be called upon to provide consultancy for digital, large-scale pandemic/crisis communication, and in executive training. Leaders will need to be resilient, adaptive, empathetic, humble and yet decisive – skills which many currently do not have and thus, professional support may be required in this area. PR agencies would be the ideal partners for that.
Melissa Cheah, head of communications, Sandoz International Region, Novartis Division, addressed the role of PR agencies in the future. "PR companies could be leveraged to develop crisis strategies for events on a larger scale. I also see an opportunity for PR agencies to provide support around leadership communication which has come under heavy pressure during this crisis."
Karun Arya, group corporate affairs, Oriente agreed. PR agencies will need to step up and play their role of being communication 'partners' helping their clients evolve and adjust the narrative in times when resources will be scarce.
He believes that PR agencies are some of the hardest working organisations and they will certainly come out of this stronger by managing media relations when in-house communication teams might be short-staffed. The capabilities of in-house teams will be severely tested as they would have to manage crisis communication, creating communications playbooks, webinars designed to share intelligence and analysis on industry trends and supporting leadership communication.
This is a watershed moment for PR firms to bring their best creative game to the table.
Digital dominance
These creative and compelling campaigns will be created online and will dominate all marcom efforts post-Covid-19. Arnab Roy Choudhury, Singapore co-lead APACD reiterated that even before Covid-19, we were witnessing a transition to increased digital campaigns and this crisis has only heightened that shift.
Communicating digitally for business or utilising various digital assets will be the biggest reform that we will witness in the post-Covid-19 world. Sticking to the basics, Karun Arya explained that video marketing has the power to reach and engage audiences more widely. Consumers today are spending long hours consuming content on their mobile devices and short video content leads the way.
A great example of digital dominance is how TikTok nearly doubled its downloads to a record 113 million in February. TikTok's lifetime total of 1.9 billion downloads has made the viral video app one of the most popular social platforms in the world.
The impact across demographics has been so large that even YouTube is expected to launch a TikTok clone called YouTube Shorts later this year.
And clearly, digital dominance doesn't mean the end of traditional media. What's needed is a refresh in terms of how it is used. Keith Morrison for instance is gung-ho about digital's massive role especially in the face of looming regulatory changes across the world. "Australia's move to make Facebook and Google pay for local media content reuse could be a bellwether. Another note-worthy step is the greater acceptance of the subscription-based content model."
Three-pronged communication mantras
Re-model and re-evaluate are some of the key new 'normal' measures Covid-19 has forced companies to adopt. Well-worn marketing gimmicks will soon be flushed out in favour of more authentic and purpose-driven communication.
According to Arnab Roy Choudhury, communication in future will need to focus on resilience, reform and re-imagination. He cites Amazon as a great example of reform for implementing nearly 150 significant process changes. He believes that every company will need to review what works and what doesn't, followed by effective communication with the right audience.
Communication – genuine and not merely about sales – will be imperative. According to Karun Arya, brand communication will have to remain simple and humane.
Razing down the silos
While companies and agencies will work out a robust brand-building communication strategy, internal communication will take center-stage in ensuring that teams stay motivated, engaged, and aligned.
Melissa Cheah said, "Covid-19 has resulted in companies having to adapt to a remote working environment almost immediately. People-first is no longer a vision; it is the expected reality."
Communication heads will establish even closer collaboration with the heads of operations and HR, with more sharing of ideas and resources, and hopefully less duplication of work. There will be bigger synergies and better cross-department understanding of the unique challenges each function faces, according to Charles Yap.
And to keep these synergies stronger, enterprise-level security or enhancing cybersecurity measures will be needed in homes as dependability on work from home increases. Recent studies on 'phishing attempts' showed a whopping 669% increase during the Covid-19 lockdown. This clearly indicates internal communications teams will have to drive a culture that keeps security front and centre in all internal narratives. Cyber hygiene awareness beyond obvious tech deployment will be crucial for the safety and security of organisations.
Change is upon us; those unwilling to shed the old skin are sure to get singed. 
Ruchika Mehta is Corporate Director of Communications & Public Relations at Apeejay Surrendra Park Hotels.
Aman Dhall is Head of Corporate Communications at PolicyBazaar.com.
The views expressed are personal here.