Roundtable: CCOs Reinvent As India Grapples With Covid-19 'Avalanche'
David Blecken9th June 2020
The pandemic has raised the importance of India's communications function but also threatens to reset it, according to a closed-door discussion among leading CCOs.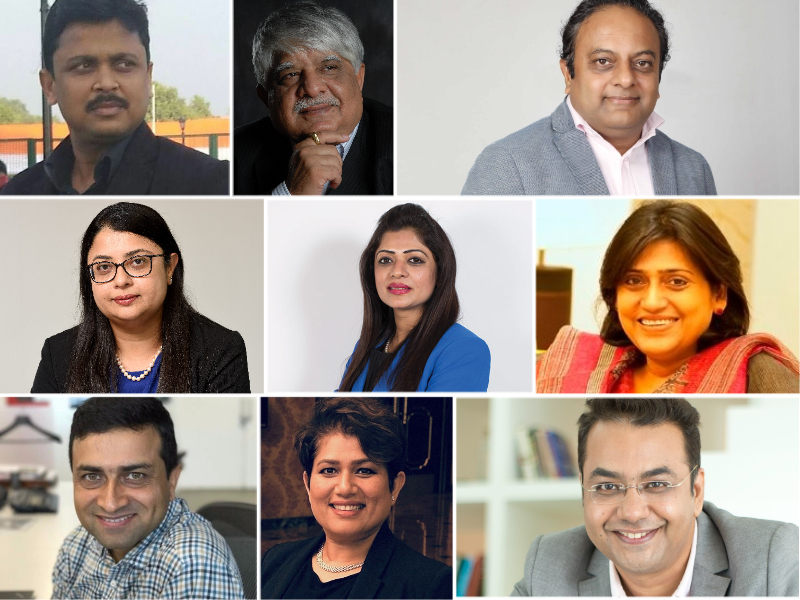 As some countries begin to venture cautiously out of lockdown mode, the coronavirus continues to hit India hard, with close to 217,000 cases and more than 6,000 fatalities.
As a result, the lockdown remains firmly in place in a nation where face-to-face interaction is particularly important, and where the notion of working from home was, until recently, virtually nonexistent.
Scale and social norms aside, from a communications perspective India's experience of the pandemic appears close to that of any major market around the world. Amid the strain, chief communications officers are able to discern positive outcomes, including a rise in professional status, valuable lessons in dealing with a crisis, and more flexible ways of working.
In a Next 20 roundtable supported by Adfactors PR and the Asia-Pacific Association of Communication Directors (APACD), a common observation was that the crisis has shouldered communications professionals with pulling the various parts of a company together. The closed-door discussion took place last week and featured:
Madan Bahal, managing director, Adfactors PR
Ophira Bhatia, director, corporate & government affairs, Mondelez International
Varsha Chainani, SVP, group communications, Mahindra & Mahindra
Nandini Chatterjee, chief marketing & communications officer, PricewaterhouseCoopers India
Bharatendu Kabi, head, corporate communication, Hero MotoCorp
Yuvraj Mehta, head, corporate brand management & communications, Larsen & Toubro
Sujit Patil, VP & head, corporate brand & communications, Godrej Industries
Anaam Sharma, senior manager, corporate affairs, Coca-Cola India
Shalini Singh, corporate communications & chief sustainability officer, TATA Power
Moderator: Arun Sudhaman, editor-in-chief, PRovoke
Communicating effectively has been playing a central role in enabling teams to keep working. "A challenge that you face is that when your operations teams are on the ground and your corporate functions are sitting at home, there is an inequality," said Shalini Singh, chief communications officer at Tata Power. "That inequality has to be bridged to keep the team on the ground motivated."
For Ophira Bhatia, director of corporate and government affairs at Mondelez India, the priorities have been supporting business continuity and preserving trust and reputation. The focus has been largely on employees, but communicating the status of the company to the outside world has also been essential, including engaging with industry bodies to advocate for the reactivation of plants. Though the crisis far outweighs any other she has seen in 23 years, she calls it "the opportunity of a lifetime" as a learning experience.
Nandini Chatterjee, chief marketing and communications officer at PricewaterhouseCoopers India, agreed the crisis had made communicators "the lifeline" of an organization—but noted that it was "strange" that it took a crisis for the discipline's true worth to become apparent. Like many of her peers, she compares the sudden volume of work to being caught in an "avalanche".
Yet a key part of helping staff through the crisis has been ensuring that an "avalanche of communication" does not envelope them too, said Varsha Chainani, senior vice-president of group communications at Mahindra. "You can very easily inundate people, which means they miss out on [what's important]."
Clutter is a real problem, agreed Singh. "Companies are already facing a pushback from employees on too much communication," she said, meaning that a regular part of her work involves stopping various departments from issuing irrelevant content.
To avoid different parts of an organisation shouting over each other, Chatterjee said her team has established a framework that centralises communications while allowing leadership from various departments to send out messages in a staggered manner "so there is total control in terms of what is getting cascaded".
In Adfactors' case, the single most important piece of communications involved reassuring people that their jobs and income were secure, said Madan Bahal, the company's managing director.
When facing outwards too, the crisis has been a reminder that knowing what not to say is where the communications chief can add the most value, noted Yuvraj Mehta, head of brand management and communications at Larsen & Toubro. He sees a cumulative effect whereby every crisis that hits serves to move the CCO's role a bit higher. "Today, we are part of the policymakers more than the advisors," he suggested.
To remain effective at that level beyond the current crisis and be able to mitigate future ones in an era of heightened risk, it will be critical to apply the lessons learnt. For Singh, the biggest takeaway is the importance of understanding and being prepared to use technology as a tool, from webinars to messaging apps to social platforms—and knowing how to measure the impact.
"This pandemic definitely taught us that we should have been on top of [measurement] faster, because when we talk to leadership about results, we will struggle," she said. An internal communications-related challenge will be "going beyond webinars" or at least optimising the digital format for human connection, taking into account the likelihood that people will spend more time working from home.
Sujit Patil, vice-president and head of corporate brand and communications at Godrej Industries, said the pandemic has marked the beginning of an era of "hyper agility"; a sense of urgency that is likely to endure once the virus has become less of a threat.
"In the last 20 days and in the next 20 days to come, we're launching about 14 new products in the space of hygiene and health," he said. "In normal circumstances, it would have taken us six months just to create a go-to-market strategy. People are running at a speed which is amazing because there's a sense of purpose around it, and I think that whole aspect is going to seep in."
The situation is also likely to prompt a rethink in terms of what constitutes acceptable product messaging, he said, noting that his company had faced accusations of opportunism for publicly donating hand soaps.
"The way people are looking at you has changed. So how do you acknowledge that and figure out what's going to be the new normal [in terms of] communication; how can you be non-pompous in your communication? It's a complete new reflection which is needed now."
Hitting the reset button offers a chance to make both internal and external communications more empathetic while thinking carefully about how to continue to build reputation, Bhatia said. She sees "purpose-driven communication" taking precedence.
"Stick to purpose and people so that whenever you bounce back, you will get your rightful place in the whole ecosystem," agreed Anaam Sharma, senior manager of corporate affairs at Coca-Cola India.
Bharatendu Kabi, head of corporate communication at Hero MotoCorp, sees a way of mitigating the risk associated with crises such as this one as being to put greater attention on developing "socially responsible communications".
"This is the time when your own people, your internal stakeholders, are looking to the leadership to take a stand," Kabi said. "For the leadership to take a stand in this kind of situation, there has to be a socially responsible narrative, which every organization has to build. I think this will stand us in good stead as we go forward."
Based on their newfound level of connectedness, the CCO is also in a position to serve as a kind of futurologist who can help manage risk, Bahal suggested. Despite frequent talk of the "new normal", his view is that "there is not going to be a normal anymore" but instead "a continuous state of dynamic flux"—a scenario that either represents a great opportunity or is deeply troubling depending on one's disposition.