Sustainable Communications Finale Event Helps Hong Kong Students Shine
APACD23rd July 2020
Two teams of students recently showcased cutting-edge thinking after partnering with industry mentors in support of two Hong Kong NGOs/social enterprises.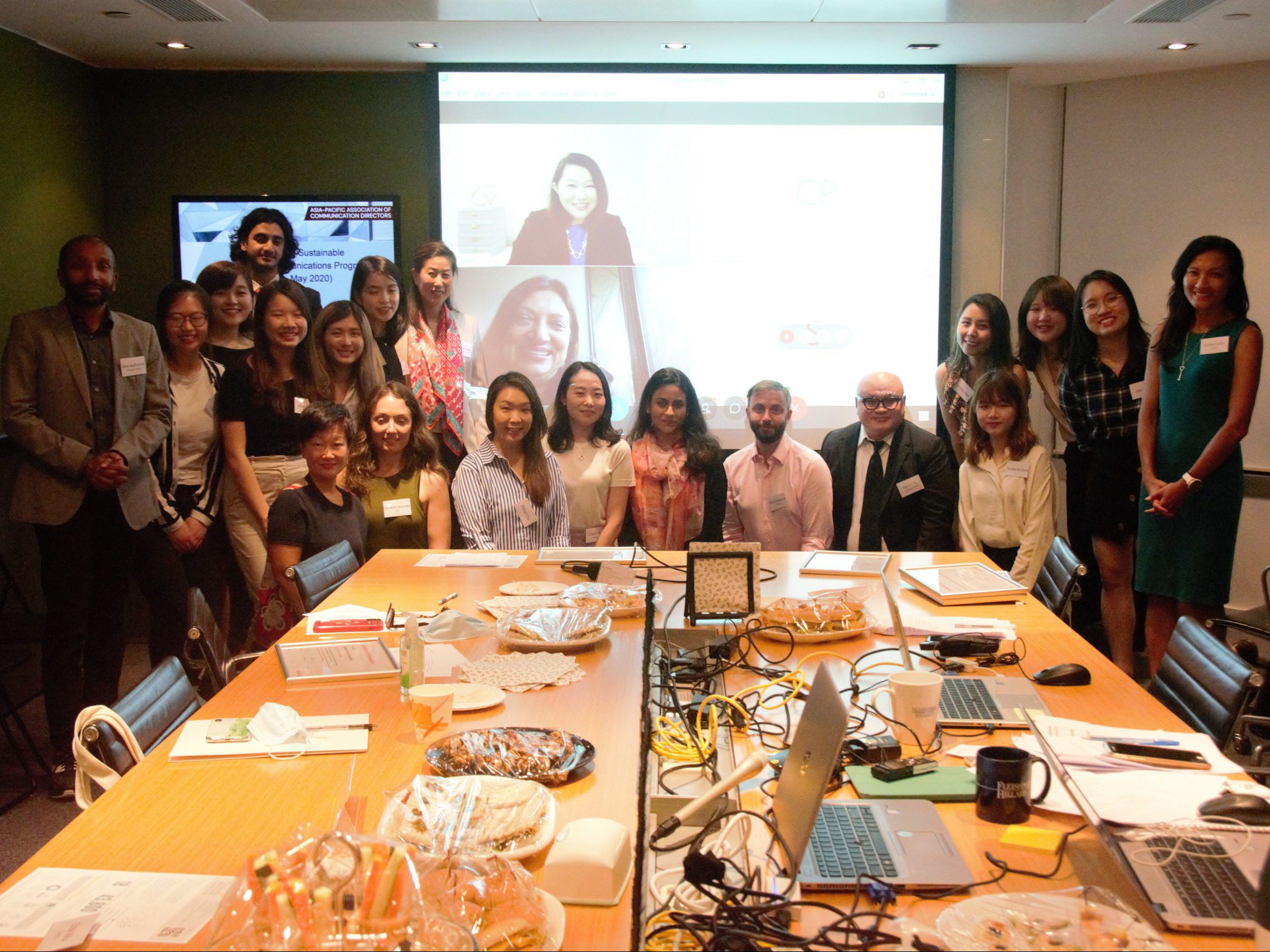 Two teams of students recently presented at the finale event for the pilot Sustainable Communications Programme. This was the culmination of over three months' work for the teams of students and mentors, which have rallied in support of two Hong Kong NGOs and social enterprises: The Children's Medical Foundation and SENsational Consultancy.
The pilot programme has been running since it launched in February this year – continuing virtually despite the challenges caused by Covid-19. For many of the students and mentors, the finale event was the first time they were actually able to meet in person, given the challenges of social distancing. Hosted by FleishmanHillard and moderated by Sylvia Evans, Chair of APACD Hong Kong Chapter and head of communications for Vistra, both teams presented to a live audience of APACD members across the region joining virtually.
"I'm so proud of our teams. We've seen great camaraderie among the students and their mentors, even in the face of so much difficulty – for example, challenges around delivering assets that need face to face interactions, such as filming a video or recording a podcast, or just staying in touch with team mates. In some ways the difficulties have forced our teams to adopt more flexible ways of thinking, and have been part of what has made us closer," said Liza Ding, head of marketing and communications, global information services and corporate services, APAC at Nasdaq.
The Sustainable Communications Programme is an organisation for supporting social enterprises, charities and NGOs, which was founded by two members of the Asia-Pacific Association of Communication Directors (APACD), Karen Khaw and Harry Thompson, along with Patrick Yu of FleishmanHillard, who also lectures at JMSC at The University of Hong Kong.
Students in subjects such as journalism and public relations are partnered with experienced mentors from the communications industry to act as a virtual agency, supporting NGOs and social enterprises as their clients. Students are organised into teams of around four, supported by three to four mentors, who act as team leads and the liaison point with the social enterprise – ensuring that the approach is rigorous and targeted to objectives.
"I felt I learned to manage challenges and crises better – it was great being able to get hands on experience and really learn how to coordinate a campaign of activities for a client," explained Ada Jiang, student at JMSC in The University of Hong Kong.
The project aims to deliver real benefits for the partner organisations, with mentors focusing on measurable objectives, structures being built to ensure handovers and continuity after the programme period ends. The plan students created for the Children's Medical Foundation focused on streamlining messaging for the organisation which has been established for 25 years, while SENsational's communication plan focussed on a social media first approach.
"We were just amazed by the professionalism of the students and mentors. I've never seen a programme like this before in my many years of running an NGO. The difference between working with volunteers and interns is key – having mentors and mentees work together helps bring professionalism and focus to what we can achieve. It's been hugely impactful – working with the team has really helped shape my thinking about how CMF positions itself with communications," said Estella Huang Lung, CEO, Children's Medical Foundation.
The Sustainable Communications Programme will continue to run targeting two programmes each year connected to university timetables: September to December and January to April, each year. It is also set to expand, with more universities in Hong Kong set to partner the organisation, and the Singapore chapter of APACD preparing to also launch by September.
You can read more about the programme launch here.
Communicators, NGOs/ Social enterprises or students interested in joining the programme – particularly based in Hong Kong, Singapore or Australia – please contact us at [email protected].
Harry Thompson is a senior communications manager at HSBC.