Sustainable Communications Programme Reaches Two-year Milestone With Most Energetic Cohort Yet
APACD4th January 2022
December 3rd 2021 marked the official finale of APACD's Sustainable Communications Programme's fourth cohort, with students and mentors gathering to showcase marketing communications campaigns built to support their NGOs.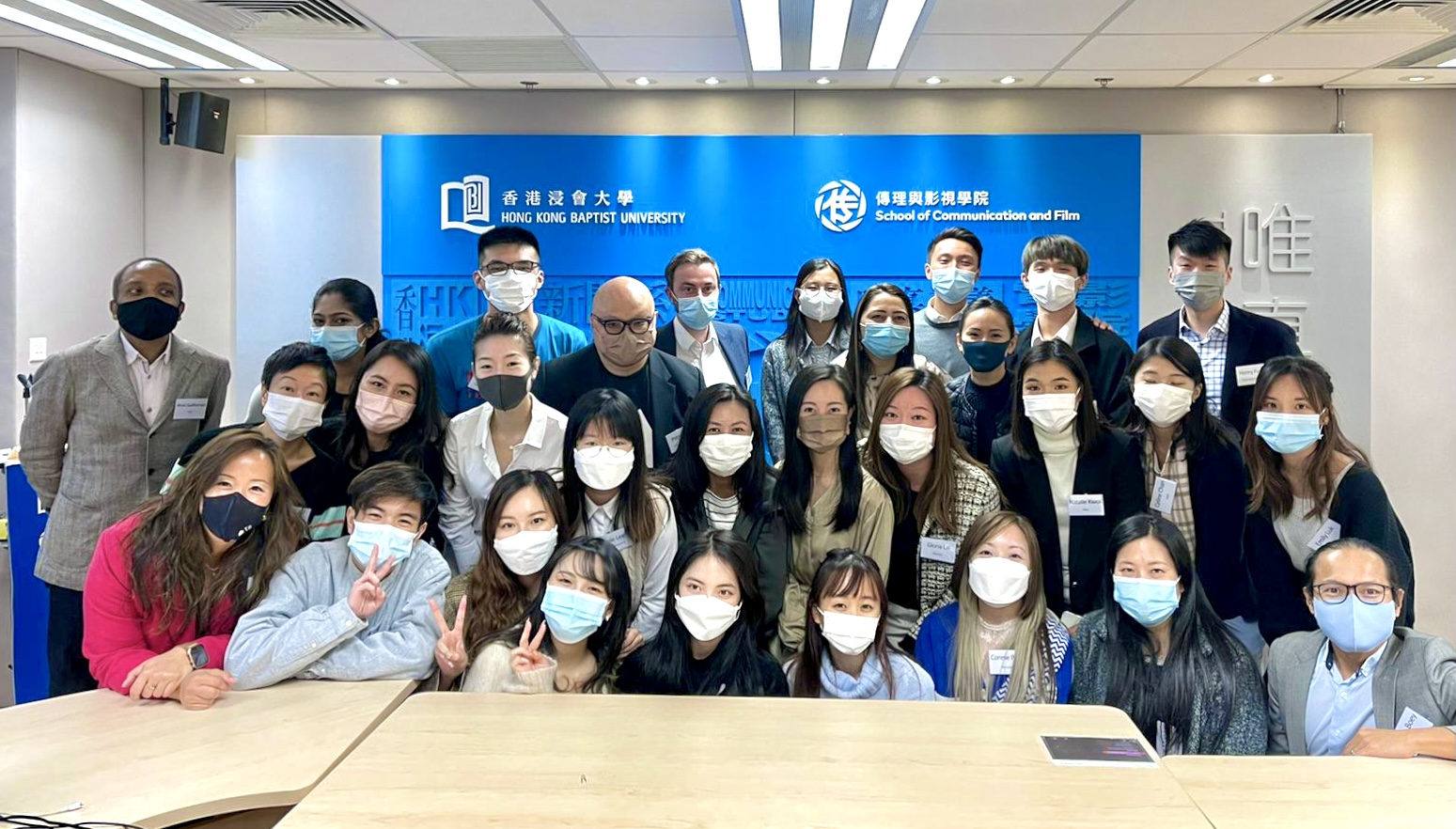 Hong Kong – The Sustainable Communications Programme (SCP) celebrated its two-year milestone with the close of its fourth Hong Kong cohort, in an event featuring two highly-engaging presentations by student and mentor teams. The programme sees teams of students partner with local NGOs for a semester, under the tutelage of experienced communications professionals to form virtual PR agencies.
The third of December 2021 marked the official finale of APACD's Sustainable Communications Programme's fourth cohort, with students and mentors gathering to showcase marketing communications campaigns built to support their NGOs. Hosted at Hong Kong Baptist University (HKBU) for the first time, with students from both HKBU and The University of Hong Kong (HKU), the programme finished with an extraordinary display of energy, professionalism and expertise as confirmed by NGO partners, Barnabas Charitable Service Association and Love 21 Foundation.
The presentations were the outcome of three months of effort by the two teams, each comprising up to six local university students in related subjects such as PR and marketing, alongside mentors with 20 years' industry experience or more – working together to address real-world challenges for their NGOs and in turn positively impacting our local communities. The programme first launched at the start of 2020. In the two years since inception it has already expanded from Hong Kong to Singapore.
This year HKBU worked with Barnabas Charitable Service Association, an organization targeting Hong Kong female drug abusers by providing rehab services and supporting them to reintegrate with their families and community. The students outlined short term and long-term objectives aimed at increasing the general public's awareness of gospel rehabilitation, building a positive brand image and improving the NGO's engagement with social media platforms. The team delivered a message house with key messages to support their work, video interviews and social media guidelines to cover Instagram, YouTube and LinkedIn.
Lo Wai Man, coordinator of Barnabas, commented on the presentation, "It is our pleasure to work with a group of dedicated students who made a huge effort to address our communications pain-points and to make suggestions on our long-term communications strategy. Well done! The students have showcased passion and can-do attitude throughout the project, which is exactly what they need to be in the future they are serving the community and supporting the less privileged groups."
Connie Poon, project manager of Barnabas, shared the students' achievements in the social campaign citing the reach rate to be 10 times more and 25 times increase in engagement than previous posts.
Students from HKU partnered with Love 21 Foundation, a charity empowering the Down syndrome and autistic community in Hong Kong through sport, nutrition and holistic support programmes. The team was able to visit Love 21 earlier in the school year and started their presentation by outlining objectives for the semester-long project to increase awareness and reach new donors. The team created a sophisticated and thoughtful campaign which included its Faces of Love 21 videos to introduce the children of the programme to help minimize bias towards children with Down syndrome and autism as well as an interview with parents of the children to help the public better understand how Love 21 helps to support parents in their day to day challenges.
"I am so, so impressed with the work produced by the students, especially when they had to juggle their university commitments and exams. They took the time to understand our needs and to get to know our members. What they've produced will help us to continue to bring Love 21's message to the Hong Kong community at large," said Carmel Armstrong, chief operating officer of Love 21 Foundation.
Darren Boey, who worked with the students as a mentor for Team Love 21, noted that "the greatest gift you can give is time," and said he "was impressed with the dedication, enthusiasm and time management of the students who balanced home life, school work and developed an ambitious scope of work that required some tough deadlines."
The fourth cohort saw experienced communicators from different industries acting as mentors to the program – thank you to Darren Boey, Rachel Lai, Cheryl Pan, Maybelyne Ng, Mansi Walia, Gloria Lai and Erin Tan.
"Participation in the APACD Sustainable Communications Programme is only the beginning of [students] communications journey as you will be joining an impressive SCP network of over 60 people strong in Hong Kong and more in Singapore to continue doing good for our communities," remarked Karen Khaw, programme co-founder. SCP co-founder, Harry Thompson, added that, "the program is about people power and without the participation, generosity and enthusiasm of everyone in the room it wouldn't be possible. This was one of most energetic and focussed cohorts to date."
The finale presentations were hosted and moderated by Arun Sudhaman, CEO and editor-in-chief of PRovoke Media – APACD's official media partner.
The programme's purpose is to prepare and inspire the next generation of communicators with the tools, skills, mentality, and creative mindset to pursue a career in communications, whilst supporting local NGOs with their real-world communications challenges. During the programme, students learn about formal client pitches, social media messaging, budgeting and the other aspects of an overall integrated marketing communication plans. Meanwhile, for the SCP's experienced communicators, joining as mentors gives them the opportunity to give back to their communities and experience reverse mentoring.
The next Hong Kong SCP programme will launch in January 2022, if you are interested in joining us as a mentor, or are an interested NGO with local operations in Hong Kong please email [email protected]. Alongside Singapore, there are plans to expand to other markets across Asia-Pacific in 2022 and beyond. You can follow our LinkedIn page to stay up to date on news and events.