Virtual Public Relations Summit Discount Available For APACD Members
Arun Sudhaman19th May 2020
APACD members are eligible to receive a discount to attend the five-day Virtual Public Relations Summit,  which will feature more than 30 thought leaders from across the industry, discussing a wide range of topics and global trends in internal, external, digital, and crisis communications. The summit is backed by a number of professional Public Relations…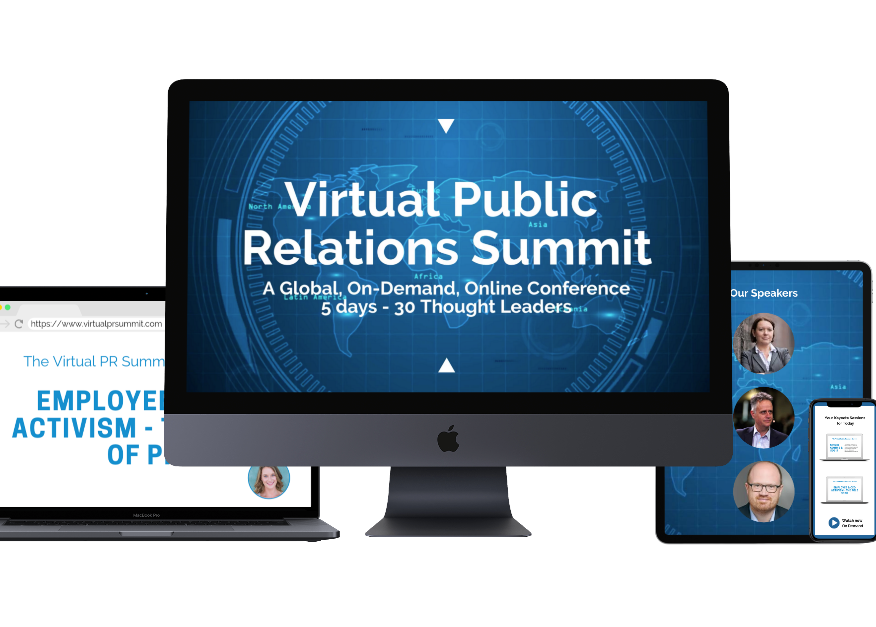 APACD members are eligible to receive a discount to attend the five-day Virtual Public Relations Summit,  which will feature more than 30 thought leaders from across the industry, discussing a wide range of topics and global trends in internal, external, digital, and crisis communications.
The summit is backed by a number of professional Public Relations & Communication associations including the International PR Association (IPRA), the European Association of Communication Directors (EACD) and the International Association for the Measurement and Evaluation of Communication (AMEC). It takes place from 25-29 May.
Two registration levels are available for attendees. The free pass gives registrants the opportunity to access keynotes from over 30 industry speakers for 48 hours during the event.
A VIP All Access Pass (€499/$543) gives registrants on-demand access to all of the summit's keynotes for a full year as well as access to an online community of conference attendees. Additional benefits from the VIP pass include bonus materials such as workbooks and e-books and access to exclusive discounts on PR services and products, with an estimated value of over €2000/$2176.
APACD members can receive a 20% discount for the All Access Pass. Please contact us here for the discount code, which is valid until May 22.