WSJ Southeast Asia Bureau Chief Joins Next APACD Webinar On 2 July
Arun Sudhaman17th June 2020
We are happy to announce that Niharika Mandhana, Southeast Asia Bureau Chief at The Wall Street Journal, will join our next APACD online session on Thursday 2 July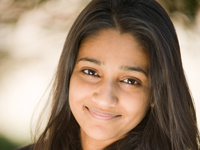 We are happy to announce that Niharika Mandhana, Southeast Asia Bureau Chief at The Wall Street Journal, will join our next APACD online session on Thursday 2 July, alongside another senior media figure that we are currently confirming.
The conversation will cover such areas as Covid-19 recovery, the reopening of economies, and geopolitical tension. We will also seek questions from attendees ahead of the event, which runs from noon to 1pm HKT/SGT.
Registration for the event is open here. 
The webinar will also be facilitated by PRovoke editor-in-chief, Arun Sudhaman, and APACD board members.