Analysis: Fragile Confidence Slows Crucial China PR Rebound
PRovoke Media17th March 2023
There is a welcome sense of optimism that China's economic recovery will help spur a rebound for the country's PR market, but economic and political challenges persist.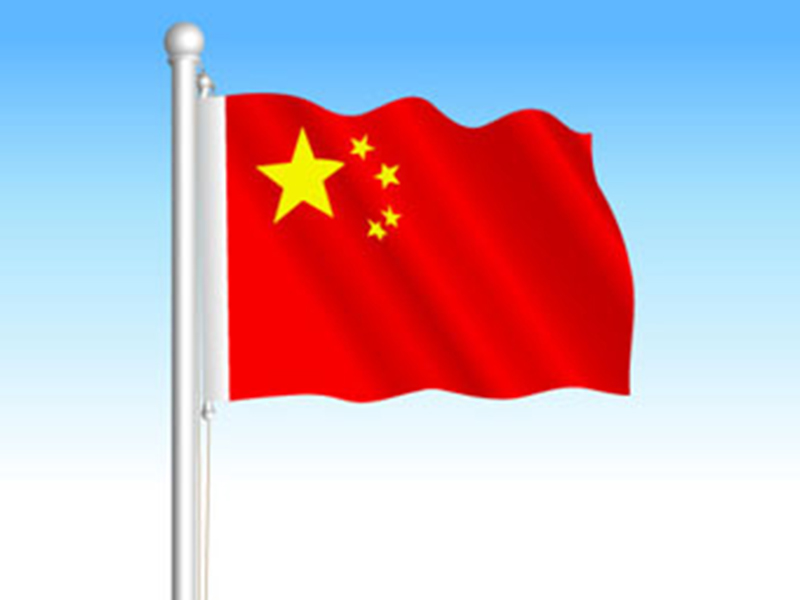 The end of Covid-era restrictions has been welcomed across Asia, but perhaps nowhere more so than China, where prolonged lockdowns and a draconian quarantine policy helped sap the energy of one of the world's most vibrant economies. 
With normal service now largely resumed, there is a sense of optimism that China's economic recovery will help spur a rebound for the country's public relations market, even if few people expect a return to the heady days when 20% annual expansion was considered a baseline rather than an aspiration.  
China's economic revival is important not just for firms operating in the country, but for the fortunes of the global PR industry at large. At a basic level, China remains one of the world's five biggest PR markets, and — by some distance — the biggest in Asia-Pacific.
That status alone should make it the main event when it comes to determining regional priorities for Asia-Pacific PR networks, before you even consider the level of digital innnovation that has emerged from the country. That it isn't reflects how few industry leaders are overly bullish about prospects for China's PR market in 2023.
To start with, China significantly underperformed expectations by only expanding 3% in 2022. So while a GDP growth forecast of 5% is a positive step for 2023, the ramifications of the Covid era are expected to linger, even if the shackles have been loosened.
"I do expect a rebound, but not as strong as everyone expects or hopes for," says Simon Vericel, who oversees independent agency Influence Matters, and believes that comms plans and budgets remain frozen as "consumers, companies, MNCs, are waiting for more signs of strength and openness before investing or spending."
Vericel is not the only agency head pointing to a sense of uncertainty engendered by the sudden reversal of Covid-19 restrictions, after years of hardship. With unemployment at a 30-year high, he says it adds up to "a feeling that the future is unpredictable and, a new sentiment in China, the economy cannot be trusted to grow year after year."
"The major challenge is how to rebuild confidence", agrees Ruder Finn Asia regional director Elan Shou. "The lockdowns have shaken people up…and there is confusion about how the decision [to reverse course] was made. Consumers are more pro-saving, rather than spending. That's a significant change."
Shou notes that many clients remain cautious, for example — looking for six-month retainers instead of the usual annual deal and "continuously testing the waters" rather than committing to significant plans. Vericel, meanwhile, believes the situation is particularly pronounced for funded companies that rely on a steady supply of raised capital to grow.
"The 'funding winter' that started towards the end of 2021 is not over, these companies are very conservative in their non-essential spend," says Vericel. "I expect that, barring major new geopolitical issues, we will start seeing big funding rounds resume by end Q2, beginning Q3. A rebound could come from these towards the end of the year. We see clients getting prepared for it now."
The Orangeblowfish founding partner Natalie Lowe agrees with Vericel's Q2/3 forecast, reinforcing the point that people in China still need to time to emerge from the shocks that have characterised preceding years.
"There's a lot of buzz and domestic travel but at the end of the day, consumption is cautious," explains Lowe. "People are at a point where they don't know if they believe what just happened. Is something like this going to happen again? Everyone is waiting and seeing. I feel like people are going to really start spending in Q2 and Q3."
"While we expect growth, it is still early days in the post-pandemic era, and clients and brands are likely to remain cautiously optimistic while keeping a close eye on market trends and policies before taking bold steps," adds Weber Shandwick Asia-Pacific CEO Tyler Kim. "We anticipate China to come back strongly and resiliently by the third quarter." 
Positive signs
 
Despite fragile confidence, there are enough signs to suggest that a rebound is already underway, in specific sectors at least. "Hospitality and tourism are the immediate and obvious sectors hoping to make a significant comeback," says Kim. "We have already seen an increase in briefs and invitations to pitches from tourism boards and related brands."
Shou, meanwhile, notes that her office GMs are "very optimistic", particularly when it comes to "revenge consumption, especially in beauty, luxury, consumer electronics, sports, and tourism."
However, Shou adds that consumers are slower to spend on bigger items such as cars and houses. "In the past, people borrow money from the bank to buy houses. They still have appetite to spend, especially travel/tourism, sports and beauty. But in the big things, it's very cautious."
Other sectors also see opportunity. Sandpiper North Head senior executive director Robert Magyar, for example, points to healthcare and green tech as areas of growth. "Foreign pharmaceutical companies and medical device makers see great growth opportunities and can achieve healthy margins," he points out. "With the government's intention to increase health coverage by commercial insurance, healthcare companies are eager to be in position for the growth in private consumption of healthcare products and services."
More than one agency head, furthermore, flagged ESG as another driver — dovetailing with R3's biannual study of the market. The same study also pointed to increasing marketing and PR integration at companies in China, helping to explain why integrated solutions remain critical for the country's PR consultancies. 
"We expect that more clients will seek a partner with a consultative mindset and an innovative problem-solving culture," says Kim. "Even prior to the pandemic, we received briefs intended for consulting firms, which creates an intriguing competitive environment."
And, of course, the shift from online to offline cannot be underestimated. "We need to balance what we learned during the pandemic specifically the transition to online while supporting businesses in their renewed engagement offline," notes MSL Asia-Pacific CEO Margaret Key.
MNCs vs local players
Any discussion of China's public relations fortunes has to contend with the geopolitical complexities that continue to colour the country's crucial trade relationship with the US. Neither can brands avoid these issues. MNC caution in China might predate the pandemic, but there is no question it has been amplified by events of the past three years.
Accordingly, one simple consequence is that domestic players have risen to the forefront like never before — a trend that unites all of the industry leaders who contributed to this story. "The last three years, Chinese nationals are really vocal about needing brands that understand domestic consumers and tastes," points out Lowe.
International agencies have not always been able to work effectively with domestic Chinese companies. Now, it appears they may have little choice. "I believe that domestic brands, particularly those in the technology and consumer lifestyle sectors, will continue to innovate, improve, and compete both locally and abroad," says Kim.
Shou admits there remains a challenge in terms of client education. At the same time, though, a difficult economic situation at home is also spurring a sizeable uptick in Chinese brands looking to invest abroad — another trend on which all of our respondents agree. 
"It's beyond my imagination," states Shou. "Suddenly we get a lot of business from Chinese brands going abroad. In the past, Chinese brands are so big and so good, they don't need to put effort beyond China. Now they begin to look into Southeast Asia, Japan and Europe."
What then for MNCs in China, long the key client base for the country's international PR consultancies? In both economic and political terms, there are challenges that must be addressed. 
Says Vericel: "MNCs will need support from agencies to understand the shift in consumption and business fundamentals in China brought by the economic uncertainty, leading to a more conservative approach from consumers and businesses in China, but also the impact that lopsided communication from both sides around the increasingly vocal geopolitical spat between China and the US."
Shou and Kim, furthermore, point to crisis management as a continued focus for MNCs in China, given the propensity for political flare-ups. Key and Lowe, meanwhile, think MNCs need to rethink their growth strategies in the country.
"Domestic brands are growing across many sectors, unlike any time before," says Key. "MNCs will need to review approaches to change communications, go-to-market strategy and co-branding activities that look to local partnerships."
Complicating matters further is an information environment that can skew perceptions of China's appeal as an investment destination. "It can be difficult to find balanced and accurate media coverage about China internationally, and this creates a sense for many executives that they should avoid this market or if they engage with it, their expectations should be limited and focused on mitigating issues," claims Magyar.
"Such perceptions create very low expectations of China. While thinking ahead and being prepared for potential crises are always important, communications and marketing activities in China can be similar to activities in other markets. Being smart and discerning about where the real issues lie can bring business success to companies."
These issues, says Vericel, are particularly pronounced in the tech sector, where he observes "degrading trust". As ever, that may also spell opportunity for savvy consultancies. "We're having conversations with MNCs that need independent and objective analysis on the on-the-ground business environment, and objective communications strategies to prepare for business eventualities in China (positive or negative). Some feel they cannot rely solely on their local teams or even local agencies for objective situation analysis."
Either way, it adds up to a continued challenge for an international PR industry that has not always been able to easily replace reduced MNC spend with local brand budgets. 
"MNCs still treasure the market," says Shou. "China remains one of the biggest markets, so it's not an easy goodbye. They spend more money on corporate positioning and global HQ education on understanding what's happening here. And crisis management."
Talent frames the bigger picture
Any PR sector is only as strong as the talent base that fuels its work. The exodus of foreign executives has certainly changed the face of China's PR industry, but opinions are mixed as to whether this year will prove more challenging than usual from a talent perspective.
"What has made international agencies very attractive is international talent, but trying to find that talent right now is very tough," says Lowe. "In the last three years, China has really closed off to the rest of the world. It is very clear, that the main business language is Chinese and international teams who speak the local language and understand the culture, are key to success."
"During the pandemic, the industry faced a series of ups and downs when it came to recruitment and talent retention," adds Kim. "It was always challenging to justify the investment in talent when planning or envisioning a defined growth path with clients was impossible. This remains a significant challenge for the industry, as the talent pool is limited, and there seems to be a never-ending battle to attract the right people at the right time to ensure clients' stability and growth."
Shou, however, is rather more bullish — partly because major tech platforms like Alibaba, Tencent and Bytedance are no longer hoovering up the best people, but also because she believes that international PR firms in the country are finding it difficult to hold onto their best people.
Neither is China immune to the forces reshaping employee expectations of the workplace, which have been vividly brought to life by the 'lying flat' trend. "Everyone is now fighting for the same pool of people," continues Lowe. "No one wants to work a nine to five in the office. Everyone is going through a reorganisation of priorities. We have to be a little bit more creative in the way we operate as a business."
If these prove to be the biggest concerns for China's PR industry this year, that will probably represent a welcome return to normalcy, given the dramatic nature of the crises that have rocked the country during the Covid era. But the observations of many industry leaders in this analysis suggest that we can expect political and economic factors to continue playing an outsized role in terms of China's PR trajectory, particularly where international consultancies and multinational brands are concerned. 
Even so, a sense of optimism has returned, making for a welcome contrast from the despondency of the Covid years. Some prognosticators are even willing to stick their necks out when it comes to predicting PR growth in 2023.
"Historically, the growth rate for the local communications and public affairs sector is 0.5% to 1.5% ahead of the GDP growth," contends Magyar. "I think that probably means at least 6% growth, but with some of the rebound spending, the growth rate may even climb higher this year."
"If policy stays stable, more than 5%," agrees Shou. "I'm certain the industry will rebound significantly."