APACD & Hong Kong Students Kick Off Programme To Support Love21 & Barnabas Communications Needs
APACD28th October 2021
Hong Kong programme led by group of five alumni from previous cohorts.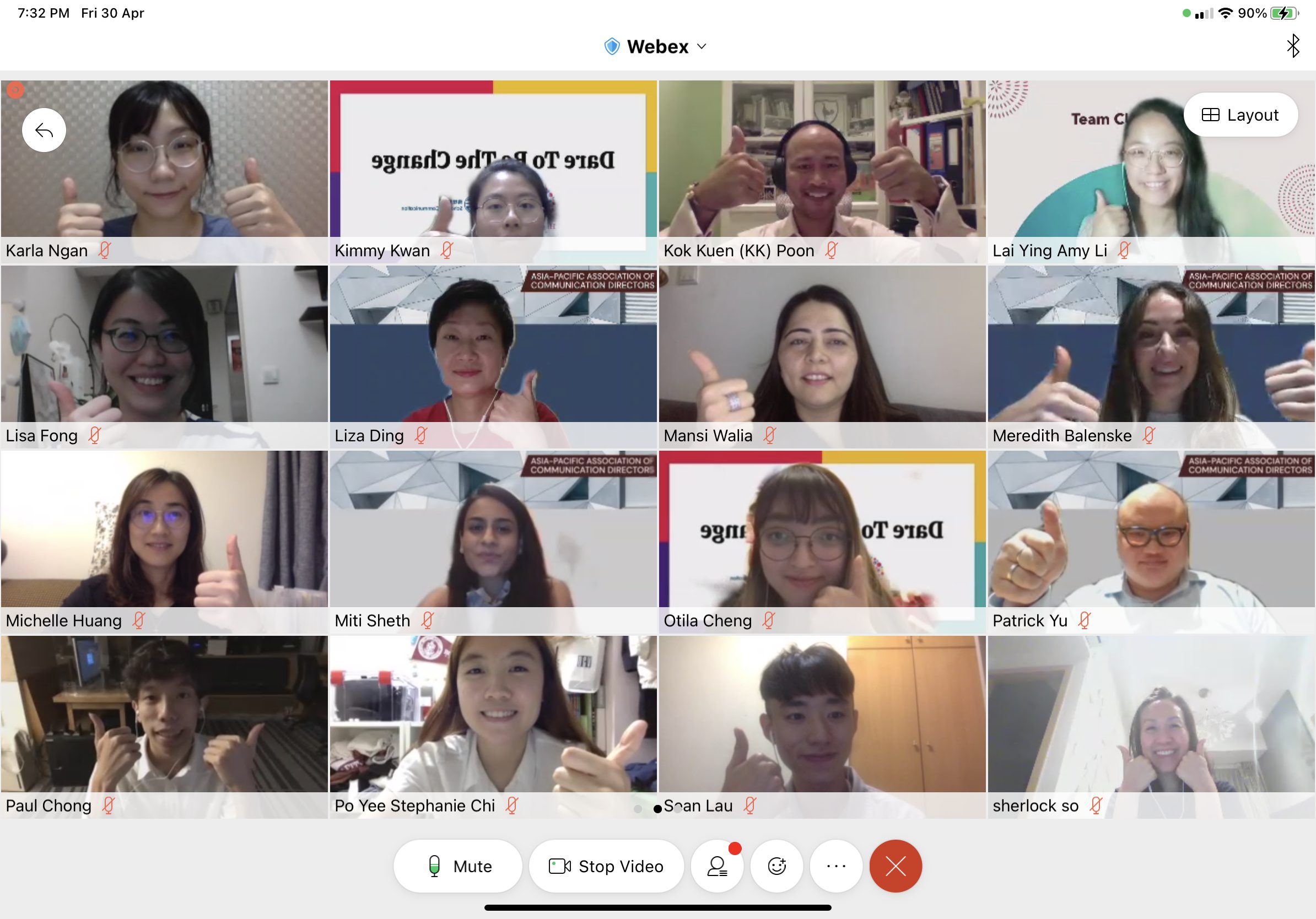 APACD Hong Kong has launched its fourth Sustainable Communications Programme (SCP). At the start of the school year, groups of students from University of Hong Kong and Hong Kong Baptist University, and seasoned and emerging communications professionals, formed teams and connected with local NGOs to work on strategic communications and marketing related projects. The programme is led by SCP alumni, Meredith Balenske, Liza Ding and Tracy Ho, and former student mentees, Carman Ngai and Krithi Sundar – reflecting the supportive community the programme is building around itself.
The groups will spend the next two months developing and executing marketing and communications for our NGO partners, Love21 and Barnabas Charitable Service Association.
Love21 is a charity empowering the Down syndrome and autistic community in Hong Kong through sport, nutrition and holistic support programmes. While Barnabas Charitable Service Association is an organization targeting Hong Kong female drug abusers by providing rehab services and supporting them to reintegrate with their families and community.
SCP Mentor, Maybelyne Ng, said: "I've been extremely fortunate to have had mentors at different points in my career. They've generously shared their time and thoughts which I've benefited from professionally and personally. I know how it is to be young, wide-eyed and ambitious–being a mentor at APACD is my own small way of giving back to the next generation of communication professionals, and empowering them to become the best they can be."
SCP Mentor, Darren Boey, said: "I wanted to join this programme because of the enormous opportunities it presents for personal growth and learning from other experienced PR practitioners. Everyone has their own playbook, but as an in-house comms head, I don't get direct exposure to how other people are doing things, and current industry best practice.
"Additionally, learning from the students who are younger and immersed in different platforms and ways of talking to their friends and peers. I expect they will bring their own generational approach to the craft of communications that I may not have thought of before. My hope is that we can inspire the students enough that they pursue careers in communications. If I can contribute to that, it'll be my way of giving back to the industry and empowering the next generation."
This round of the SCP will finish in early December with each team presenting sustainable communication solutions for their respective NGOs. The showcase can be attended by all APACD members, which will be conducted virtually and/or in-person depending on social distancing guidelines.
The next programme will launch in January 2022. If you are interested in joining us as a mentor (experienced communicator), mentee lead (emerging communicator) or a NGO in Hong Kong please email [email protected].
Due to the success of the programme in Hong Kong since it first launched in February 2020, APACD's local Singapore chapter has also launched the SCP and has plans to expand to other markets across Asia-Pacific and beyond. Please follow our LinkedIn page to stay updated and read more about previous cohorts.
This initiative is supported by APACD and PRovoke as media partner. To learn more about joining APACD, please click here or write to us at [email protected].
Third HK SCP: Students Present Creative Comms Programmes for Local NGOs