APACD Hong Kong's Sustainable Communications Programme Expands & Launches Second Edition
APACD20th October 2020
Bringing together teams of students and experienced professionals to partner with local NGOs to support their communication needs.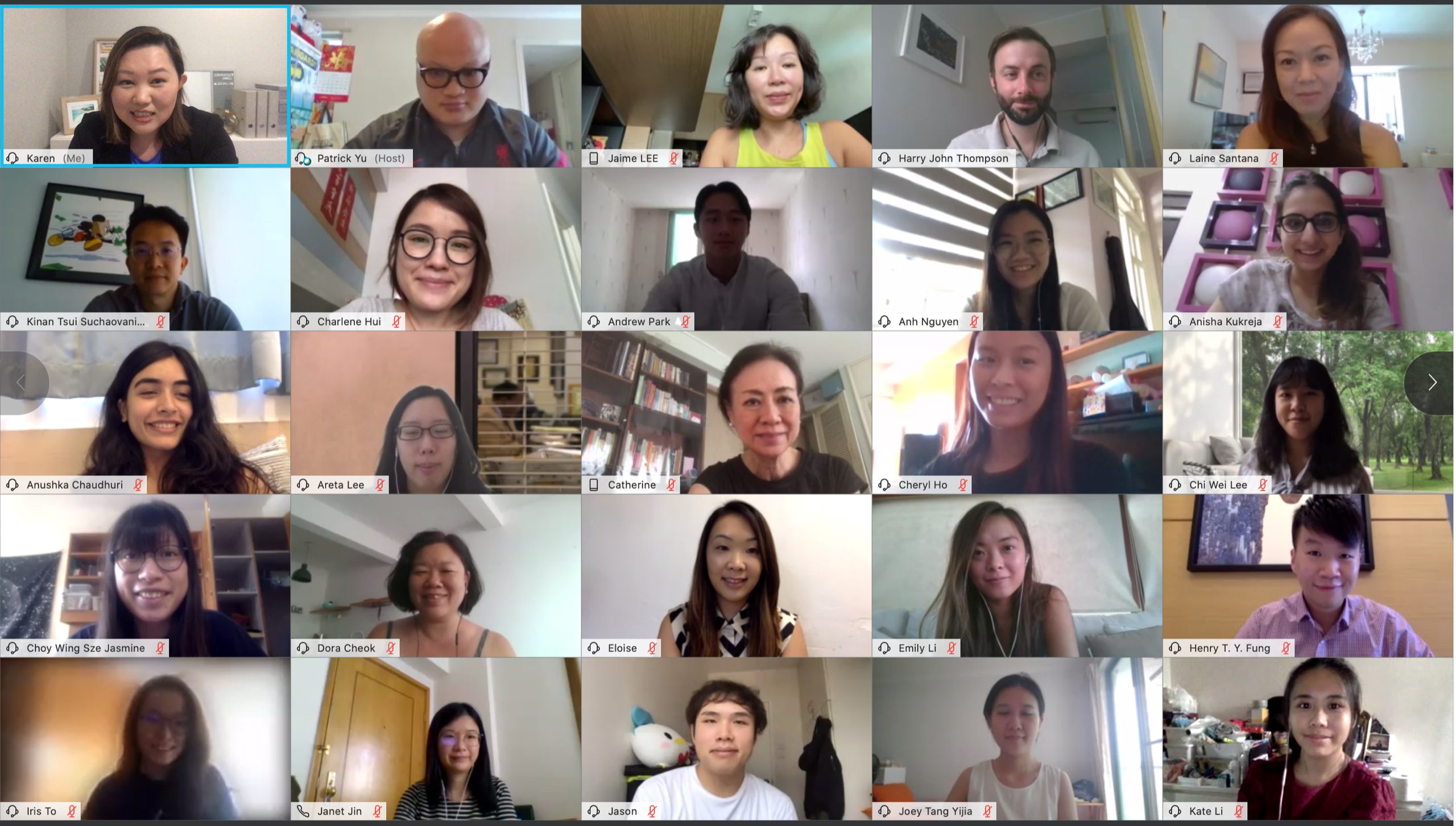 HONG KONG — With the success of the pilot programmes in Hong Kong and Singapore earlier this year, APACD Hong Kong has launched the second edition of its Sustainable Communications Programme (SCP) this September.
The SCP connects young students in the fields of journalism and PR with experienced mentors from the Communications industry and mentee leads, who are young emerging mid-level managers looking to establish their leadership credentials. The essential idea of the programme is to give back to our local communities with the help of our established professionals as well as giving hands-on experience to young communicators.
"We've expanded the programme with more students, more universities and more professionals as mentors – helping create an even bigger virtuous circle and more impact for the community", says Harry Thompson, who is a co-founder of the SCP along with Karen Khaw, right after the kick off of the second edition.
Almost double in size, in this edition of the SCP we have a total of 18 students, 6 emerging communicators and 6 experienced communicators bifurcated into 3 teams of 6 students, 2 mentee leads (emerging communicators) and 2 mentors (experienced communicators).
This time the programme has also expanded to partner with two universities. On hand to liaise with us, are Patrick Yu and Henry Fung, lecturers from the University of Hong Kong and Baptist University, respectively. This is the first time Baptist University has joined the programme. Students from these universities will be guided by up and coming marketing, PR, and communications professionals from APACD, in providing marketing communications tools and assets for local NGOs.
Talking about the expectations of the students on this programme Henry Fung comments, "Students from the Department of Communication Studies at Hong Kong Baptist University are delighted to join the APACD 's Sustainable Communications Programme with the expectation of collectively working with seasoned practitioners, clients, teachers and peers to launch an impactful communication campaign to make positive changes in society. The benefit of this programme is that students can gain rigorous hands-on experience and test out the theories they have learnt at school in a real-life setting, guided by experienced mentors and mentee leads. I truly believe that this programme will be an eye-opening experience for all my students coming from a diverse cultural background, and will serve as the cornerstone of their journey into the world of corporate communication"
In the pilot programme, the SCP supported two local NGOs – SENsational Consultancy and Children's Medical Foundation (CMF). The solutions the teams delivered included a digital and social presence plan involving #BeSENsational online awareness social media posts leveraging existing assets to create a deeper impact for SENsational, which is focused on inclusion of differently abled talents in the workforce. They recently acquired a registered NGO with section 88 status and will change their name to SENsational Foundation.
For Children Medical Foundation (CMF) who has been savings children's lives for the past 25 years, the SCP team developed essential communications and marketing assets including a one-pager factsheet, and an audio interview to convey its meaningful cause and key social impact made to date. Our collaboration with CMF continued after the SCP pilot as advisors for CMF's Social Impact Fellowship Programme working with secondary school students on creating a digital media campaign for 2020 over six weeks
This edition of the SCP, the programme is partnering with three local NGOs:
Focus HK: Established nearly 30 years ago, FOCUS is a resource for parents and professionals seeking to learn how to better support the academic and social lives of students with mainstream learning differences. https://www.focus.org.hk/
Enrich: Founded in 2007, Enrich focuses on financial empowerment of domestic workers in Hong Kong. https://www.enrichhk.org/
Pathways: Established in 2001 with two learning centres across Hong Kong, Pathways works on raising awareness and tackling of Dyslexia among young children. https://www.pathways.org.hk/
"Communications are vital for non-profits but few organizations can afford to hire all the skills needed to develop, design and deliver effective communications; it's a real challenge for us.  By participating in the SCP we will have professional help to update our website and new and creative ideas on how FOCUS can tell our story to reach more families seeking support. The SCP not only helps small non-profits like FOCUS, but it also provides real world experience for students and mentorship for young communications professionals.  We are really grateful to the beneficiaries of this well-designed program," says Madelaine Steller, Co-chair of FOCUS HK, about the collaboration with APACD.
This edition of the SCP will finish at the end of November with each of these teams coming together to provide sustainable communication solutions for their respective NGOs.
This year, APACD has also launched the SCP in Singapore and aims to grow the programme in other markets across Asia Pacific in 2021.
This initiative is supported by APACD and PRovoke as media partner. To learn more about our Sustainable Communications Programme or to sign up as a member of the APACD, please contact us.