Conclusion Of Second Hong Kong SCP Highlights Need for Communications in Challenging Times
APACD3rd December 2020
Themes emerging from this edition included the enhanced need for communications in challenging environments, and the increasing need for NGOs to have strategies and support for digital and social channels given the impact of Covid-19.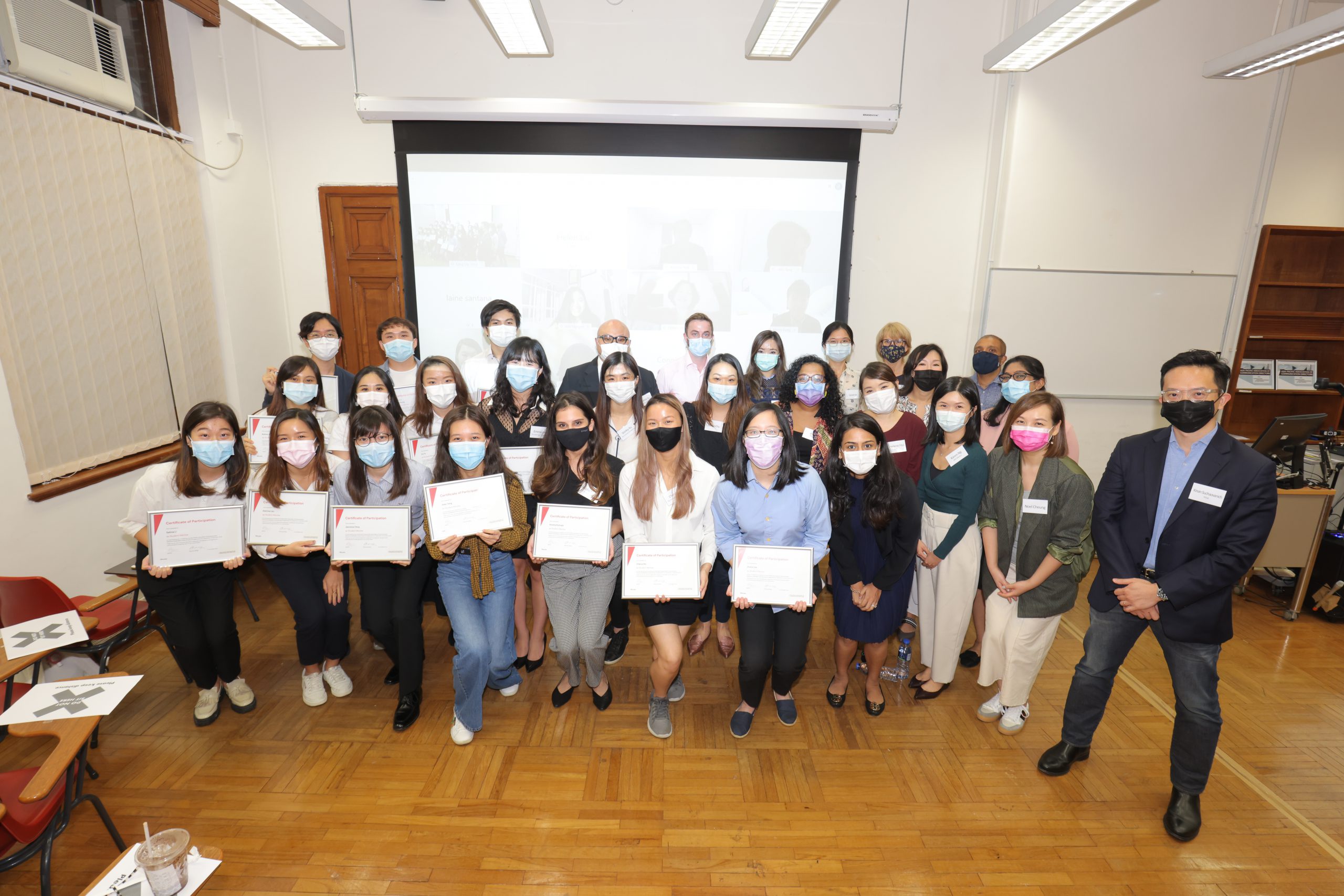 The second edition of the APACD Sustainable Communications Programme (SCP) concluded last week, with a finale event featuring three student teams presenting innovative communication strategies for local Hong Kong NGOs. The teams of students were guided by industry stalwarts, forming virtual agencies to support their NGOs. Themes emerging from this edition included the enhanced need for communications in challenging environments, and the increasing need for NGOs to have strategies and support for digital and social channels given the impact of Covid-19.
The second edition of the programme – originally piloted in February this year – featured approximately three times as many participants as the pilot; with larger teams, the number of supported NGOs increasing from two to three, and many more mentors involved – as well as Hong Kong Baptist University joining the programme for the first time. This was alongside a more compact timeline than the previous pilot edition.
Hosted at the University of Hong Kong and moderated by Arun Sudhaman, CEO and editor-in-chief of PRovoke Media – APACD's official media partner – the event saw the teams present to a live audience of APACD members at the event venue as well as members who joined across the Asia-Pacific region virtually.
After a gruelling two months, the teams of students showcased their final presentations for this edition's partner NGOs – Enrich, Focus HK and Pathways. Enrich supports financial literacy for migrant workers, while Focus and Pathways support different aspects of education for children with learning difficulties.
"The APACD Sustainable Communications Programme is all about devising sustainable communications plans that can achieve meaningful positive impact for local NGOs over the long-run despite their limited in-house communications resources. This programme is very relevant now as through thoughtful collaboration between the students and experienced communicators, NGOs were presented with realistic, effective yet sustainable strategies to help them navigate the new way of communicating. While digital and virtual engagement were key themes, the importance of a strong key message framework was also emphasized during the finale. We are thankful to our partners for the opportunity to collaborate and we look forward to continuing to support NGOs and our next generations in the future rounds," said Karen Khaw, co-founder of the programme.
The goal of the programme is to equip the next generation of communicators with the tools, skills, mentality, and creative mindset that will assist them in their careers, whilst giving partner NGOs the support they might get from a dedicated agency or in-house team. This includes pitches, social media messaging, budgeting for events and the other aspects of an overall creative communication plan. Meanwhile, for APACD'S experienced communicators, joining as mentors, its structure gives them the opportunity to give back to their communities.
Miu Tang – marketing, communications and fundraising manager at Pathways, a partnering NGO, commented upon receiving the final deliverables from the team, "We are impressed with the students' effort in solving our communication concerns.  With professional guidance from their mentors and mentee-leads, the students were able to deliver a strategic communications plan for Pathways Foundation.  The wide spreading of our key message 'Early identification, Early intervention' online facilitated us to reach out to young parents in the community effectively."
"The teams did an excellent job in using communications to solve real problems, working at pace to deliver quick wins while helping the NGOs with their long- term plans. Bringing together professional practitioners and students is a great way to exchange ideas, learn from each other and use diverse experiences to do something meaningful for the community," says Laine Santana, an SCP mentor and head of communications – wealth and personal banking and insurance, HSBC.
Students were in three groups, one per NGO, with six students per team and two pairs of mentors and mentee leads for each team.
This edition of the programme featured two Hong Kong-based universities: the University of Hong Kong and Hong Kong Baptist University. Patrick Yu, an honorary lecturer in the Journalism and Media Studies Centre at the University of Hong Kong and Henry Fung, a lecturer in the Department of Communication Studies at Baptist University – provided support for the programme throughout.
What makes the SCP unique is the combination of senior guidance and mentorship with student volunteers, differentiating it from internship programmes with more focussed and solutions-based approach to NGOs' needs. This structure also helps students grow under expert tutelage, support emerging communicators in their future careers.
"The programme also helps form support communities between the NGOs, experienced and emerging communicators that we're seeing persist long after the conclusion of the programme. It really is great to see how supportive everyone is, and how everyone has pulled together for both editions of the programme despite the challenges of the current environment. We're delighted to have seen the second edition of the SCP successfully conclude," added Harry Thompson, co-founder of the programme.
The Sustainable Communications Programme team is now gearing up for its third edition in Hong Kong, ready to be launched early next year and will continue targeting two programmes per year. The programme is also running in Singapore, with plans to launch in more markets in the coming year. To learn more about this programme, please click here.
Communicators, social enterprises/ NGOs or students interested in joining this programme, based in the Asia-Pacific region, please reach out to us at [email protected]
By Miti Sheth